Taste Awards
Our science-led approach to maturation has reimagined the traditional craft of Irish whiskey as part of our obsessive pursuit of the perfect whiskey. Master craftsman, Jay Bradley, uses his expert understanding of wood and how it imparts flavour to build complex profiles in every whiskey through a skilled and calculated use of specific barrels. From the style of wood to the treatment of the cask, the spirit it once held to its size, every element is carefully considered to craft whiskeys of extraordinary depth. 
That dedication and honed process has been recognised and rewarded with the highest awards possible. From The Devil's Keep being judged the world's Best Irish Single Malt at the World Whiskies Awards 2022, to a coveted Master Medal at the Global Luxury Spirits Masters from The Spirits Business Awards, our rare single malts have won unanimous praise from independent experts, judges and connoisseurs.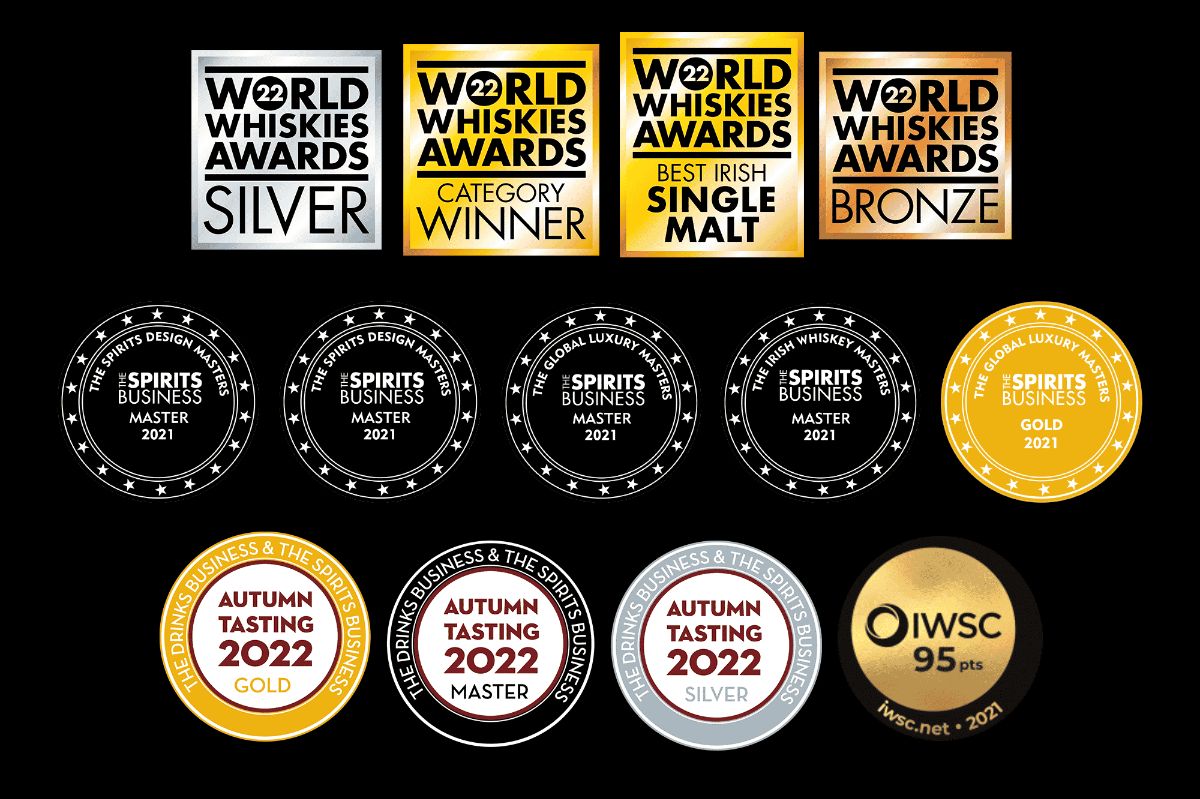 Design Awards
As part of the 'perfect whiskey experience', the design of our whiskeys' bottles and their accessories is as important as the liquid they accompany. Created by the world's premier luxury designer, Tiago Russo, the thoughtfully conceptualised experience boxes and accessories blend science and art to fully enhance the whiskey experience. From the considered design of the whiskey glasses, to the precise quantity of water delivered by the pipette, every detail is elevated to honour the ultra-rare whiskey. 
This skill and eye for beauty has won each of our rare single malts the highest awards possible from the most prestigious bodies. In 2021 The Devil's Keep became the first spirit to win Gold from the influential A'Design Awards, while in 2022 we entered the history books as the only whiskey company on earth to win two Golds, to achieve the highest score and Platinum, and to win a rare Limited Series award.