ABOUT US
The Craft Irish Whiskey Co. is on a mission to reinvent Irish whiskey, elevating its potential as a luxury collectable and restoring Ireland's reputation for crafting the finest whiskeys in the world.
Led by Jay Bradley, our people are responsible for driving this mission. We are whiskey obsessives, disruptors and perfectionists. Driven, dynamic and determined, we question what has gone before and see how it can be perfected. From the sales team to the creatives, our team of professionals live, breathe and dream whiskey and you can find out more about each of them here.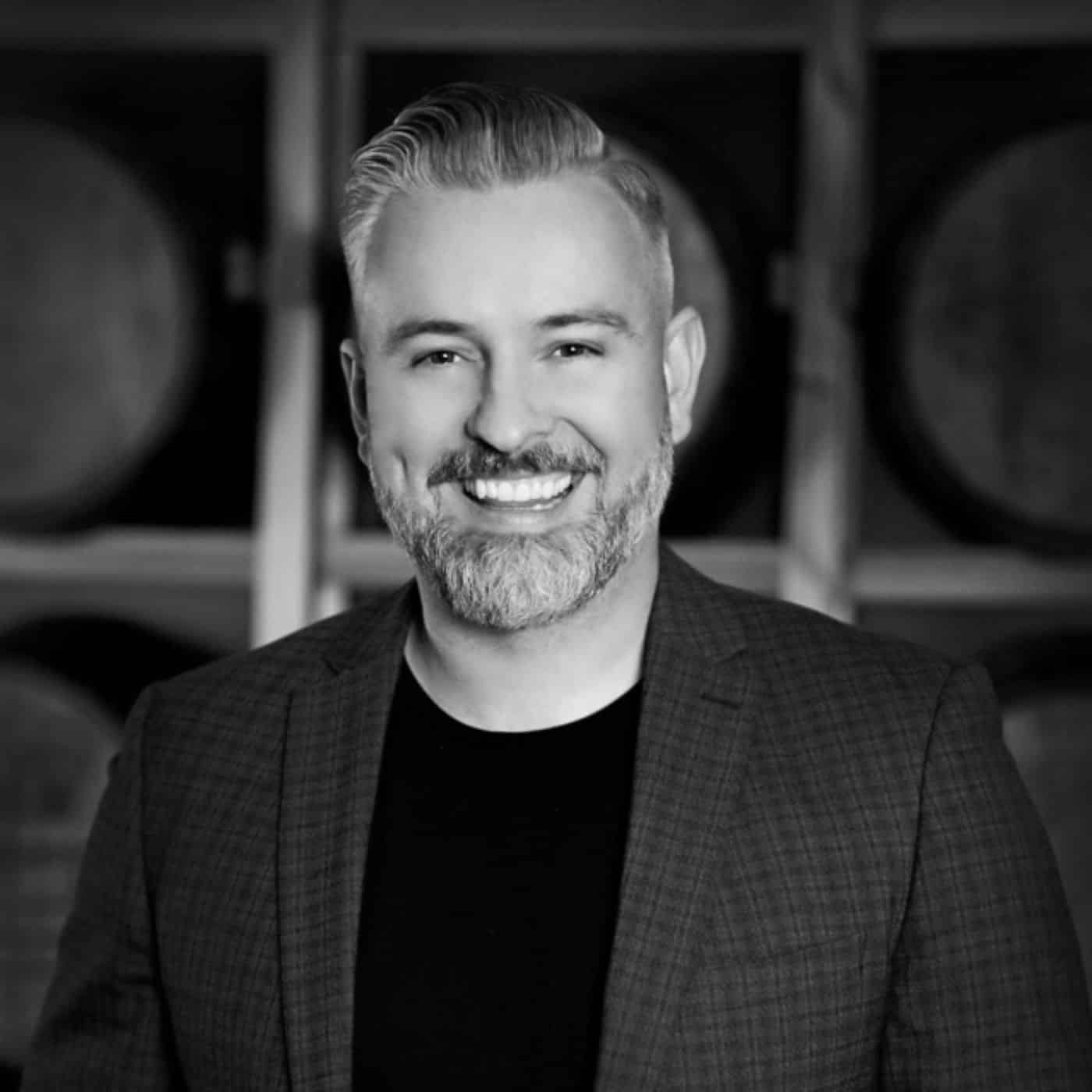 JAY BRADLEY
Founder & CEO
---
Jay's career has taken him from Ireland to Australia, America to London, in roles that ranged from marketing and sales specialist to BBQ pitmaster, CEO to craftsman, restaurateur to mixologist. But the common threads that wove through them all were a thirst for knowledge, a skill for building teams, a deep appreciation for wood and flavour, and a passion for whiskey.
It was discovering a 19th century book called 'Truths about Whisky' that sparked Jay's obsession with raising the profile of Irish whiskey and reinstating it to its rightful place as the global leader of the whiskey industry. Over a glass of whiskey with his father one night, they mapped out the businesses that would become the Whiskey & Wealth Club and The Craft Irish Whiskey Co., both envisioned with the goal of reinvigorating the Irish whiskey industry and reimagining it as a luxury collectable beyond anything that had gone before. By questioning the status quo and reinventing the craft, he has grown The Craft Irish Whiskey Co. from a small start-up to an award-winning and record-breaking disruptor in less than two years, and this is just the beginning.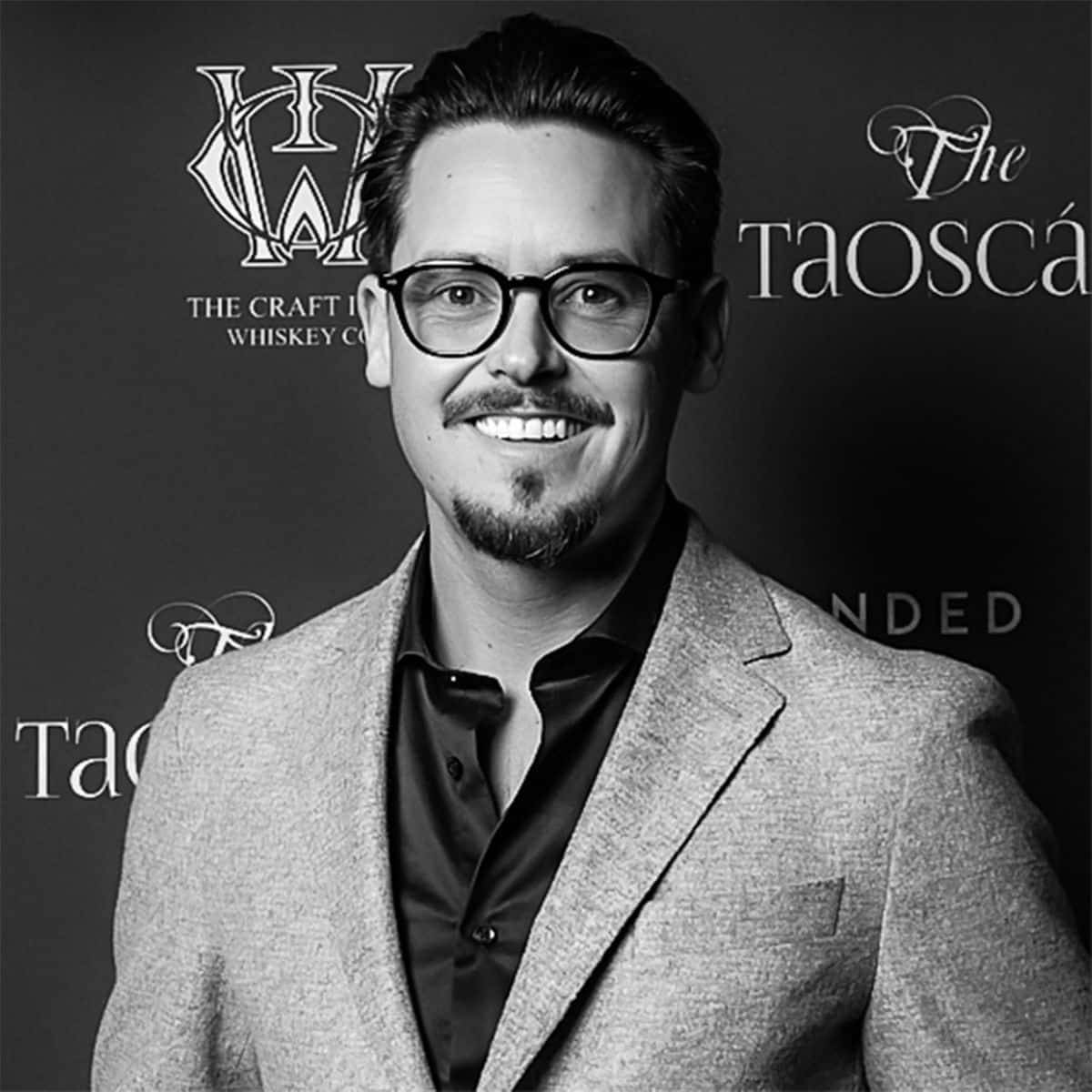 IAN DUIGNAN
Managing Director
---
As the Director of his own consultancy business, Ian was the brains behind the £1.6 million Fabergé x Game of Thrones egg and his networking and negotiation skills have been central to The Craft Irish Whiskey Co.'s partnerships with Michelin Guide, Fabergé and other exclusive brands.
From his early days at Selfridges where he was promoted to manager within three weeks, to being headhunted as Commercial Manager at Fulham Football Club, Ian has consistently outperformed all expectations and broken company records. His time at Audi saw him break the record for the highest number of cars sold, a record he still holds, while his work with Fulham led to the creation of the first branded football gin and bar in collaboration with Sipsmith. His role as a Consultant Director and Consultant for Nth Degree Club furthered the strategic skills and creative vision he now brings to The Craft Irish Whiskey Co.
But it is his passion for Ireland and Irish whiskey that now drives him above all else. Passionate and patriotic about changing the future of Irish whiskey, he directs his creative drive, strategic vision and sheer ambition to building a company that leaves a lasting legacy.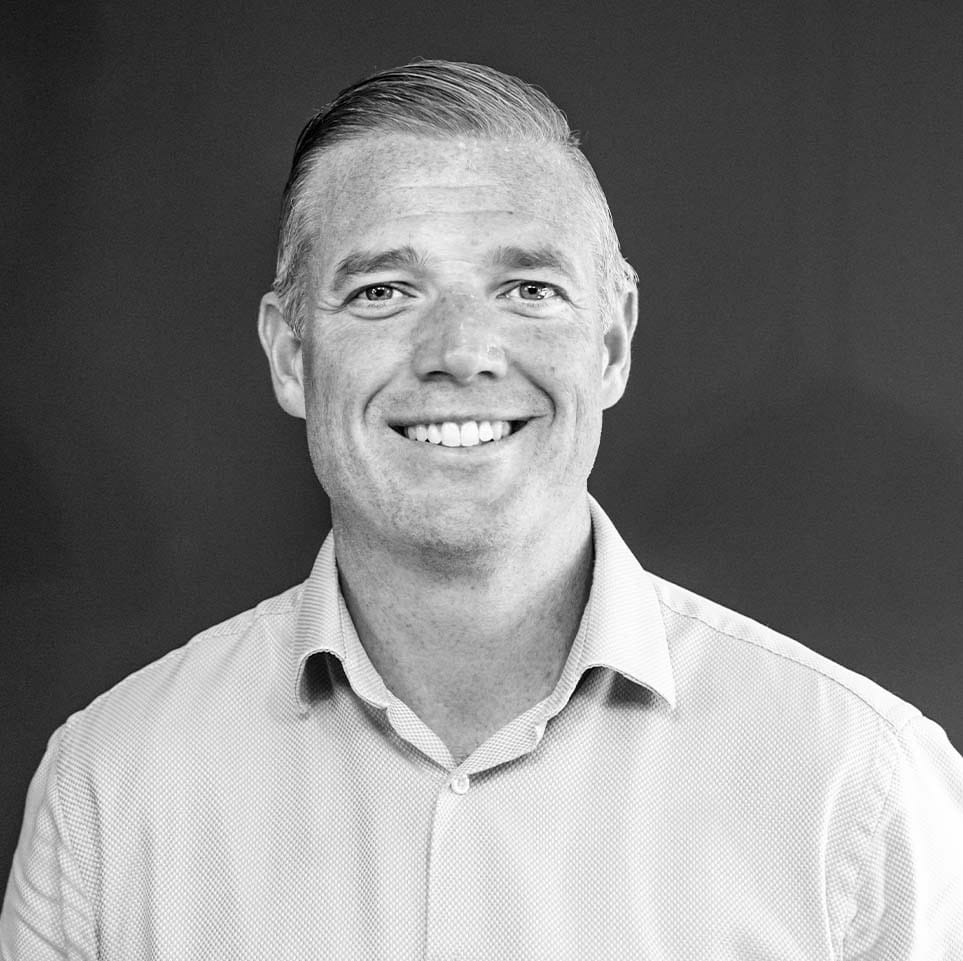 TONY SHEEHAN
Chief Financial Officer
---
Tony joined us in May 2021 and brings a wealth of financial experience gained in the whiskey industry, including as Finance Director for Dublin Liberties Distillery, while Masters degrees in Law and Accountancy mean his knowledge is second-to-none. From accounting for ageing liquid to customising ERP systems, his skill and experience is invaluable in ensuring The Craft Irish Whiskey Co. is efficiently and responsibly organised. His passion for working in start-ups means he's adept at managing the challenges that can bring, and is a steady, calm hand in helping to steer the company.
With a passion for personal development and education, he spends his free time as a part-time evening accountancy lecturer at a college in Dublin, and the little remaining time he has reading, travelling and recharging his batteries with friends.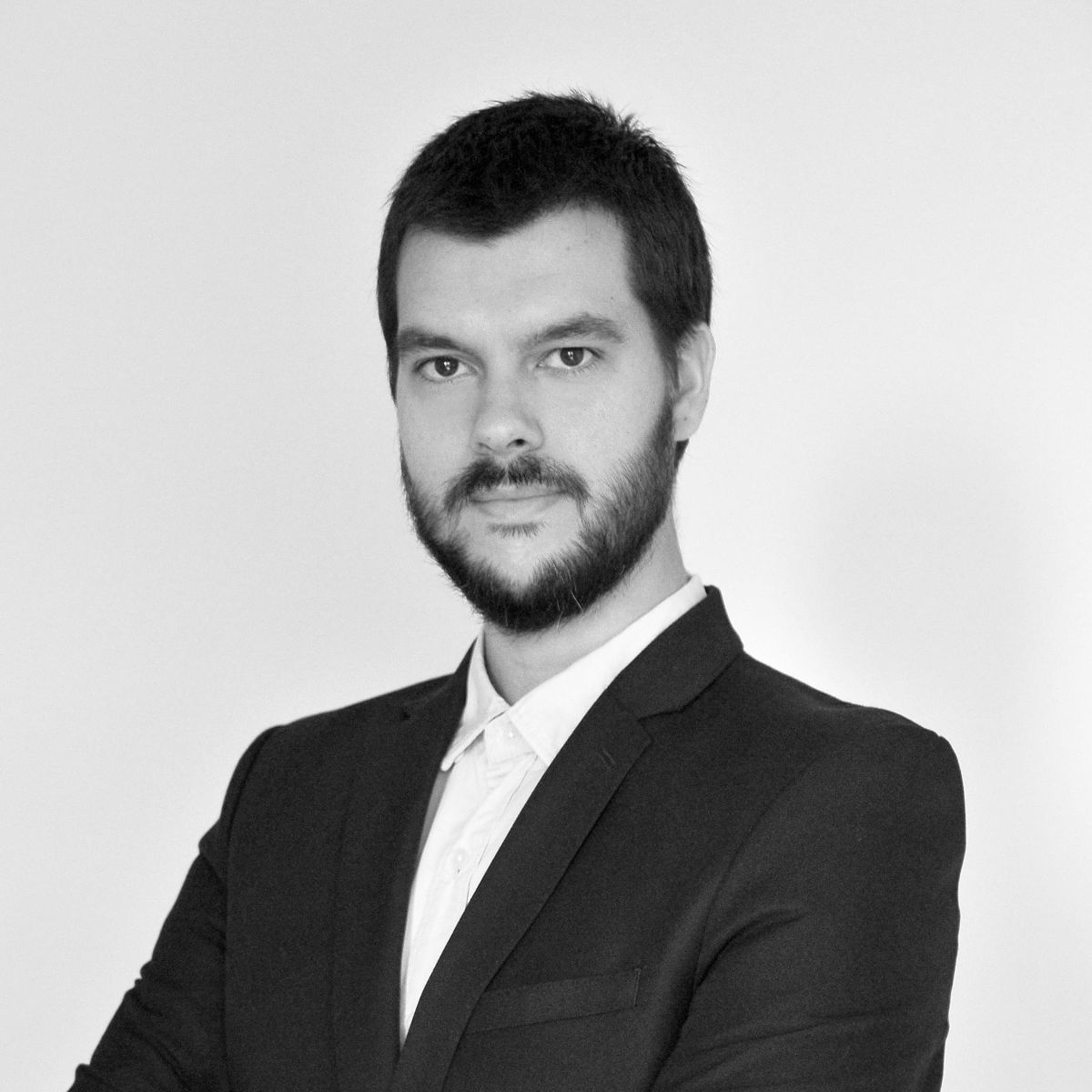 TIAGO RUSSO
Chief Design Officer
---
Over the last decade Tiago Russo has designed for some of the most respectable brands in the world. His impressive portfolio spans the luxury lifestyle domain from spirits to cosmetics, automotive to timepieces including: The Macallan, Dewar's, The Dalmore, Craigellachie, Bacardi, Louis Vuitton, Patek Philippe, Coty Inc. and McLaren, to name a few.
Russo has been obsessed with detailed design for much of his career and holds a Master's degree in Product Design with Automotive Design specialisation. With over a decade of experience implausibly dedicated to design, Russo is the ultimate perfectionist, always focused on making ideas a reality with a spirit of purpose, accuracy and finesse. Mastering the full design process from concept through to production, Russo is continuously immersing himself in culture and innovation to create pioneering, meaningful designs.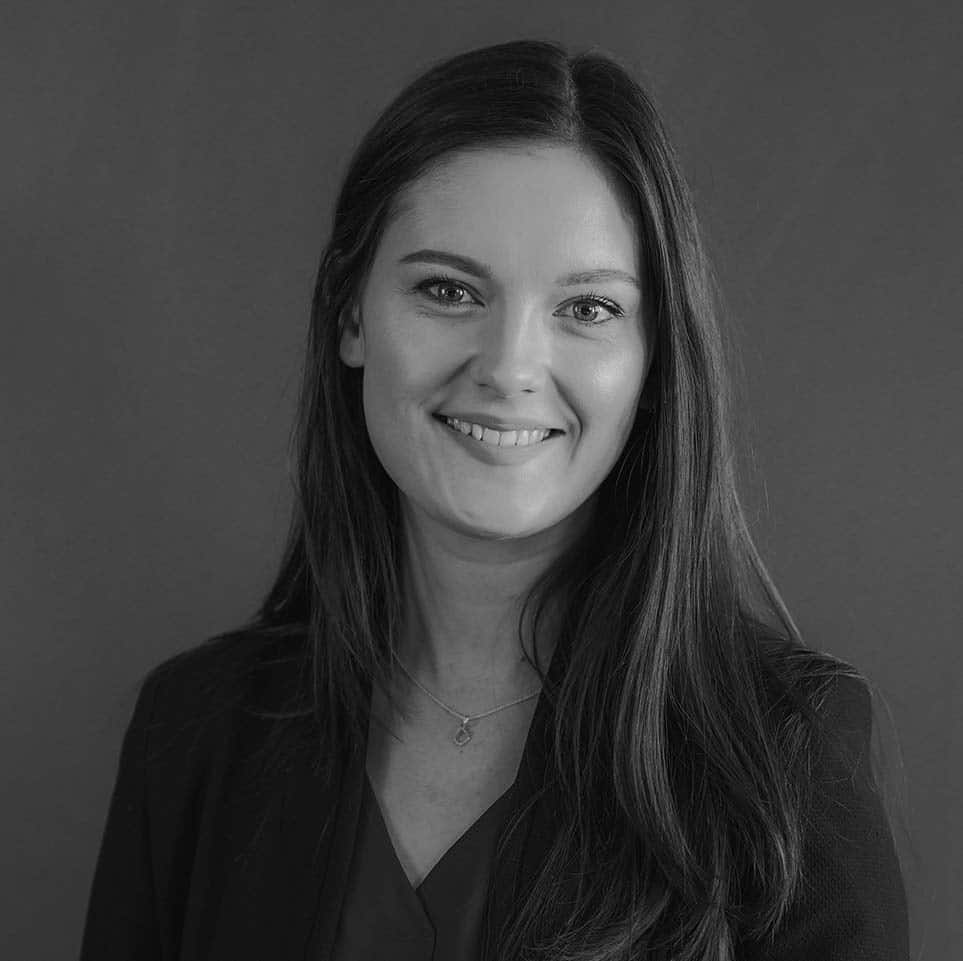 ROSIE DAWSON
Head of Operations
---
Rosie joined The Craft Irish Whiskey Co. as one of our very first employees after completing a Legal Practice Course and has since risen through the ranks to become an indispensable source of knowledge on everything from legal contracts to operations. Heading up our latest release, her work ethic is unrivalled and she knows the business inside out, which is no mean feat when you consider the fast pace of day-to-day life here. But Rosie thrives on the energy of the company, driven by the fast growth, incomparable work culture and the exciting pipeline of products she gets to work on everyday.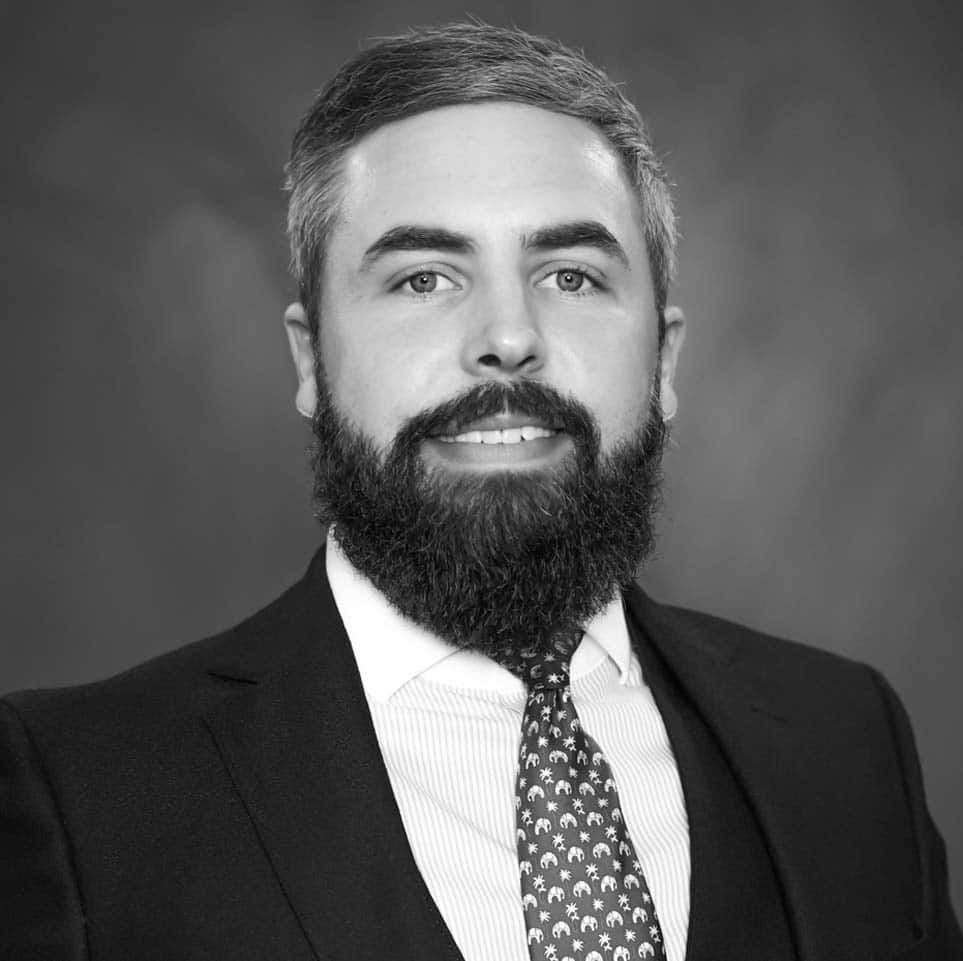 ROSS DUIGNAN
Business Development Manager
---
Having started his own business straight out of school, Ross is no stranger to building teams and dealing with the ups and downs of life in a fast-paced environment. After his own business was hit by the 2008 global financial crisis, Ross dusted himself off and left Ireland for London. Working with brands such as Selfridges, Harrods and Macy's, and building up a team of 15 staff to bring the company their best ever year gave him the experience and drive to set up on his own and he spent the next few years designing an LED lighting system, travelling the world promoting his brand and launching a pop-up shop in Covent Garden.
After selling his share in the company, Ross honed his skills at Audi, rising through the ranks to become the Audi Sport Expert. But after meeting with Jay to discuss an investment, he was captivated by the passion, vision and drive he displayed and came across to work with Whiskey and Wealth Club, before moving to a role he describes as 'a passion, not a 9-5′.
Not only is Ross passionate when it comes to whiskey, he was scouted by Ireland's Olympic team for Archery, and is famed for having split his own arrow – you could say he's our very own Robin Hood.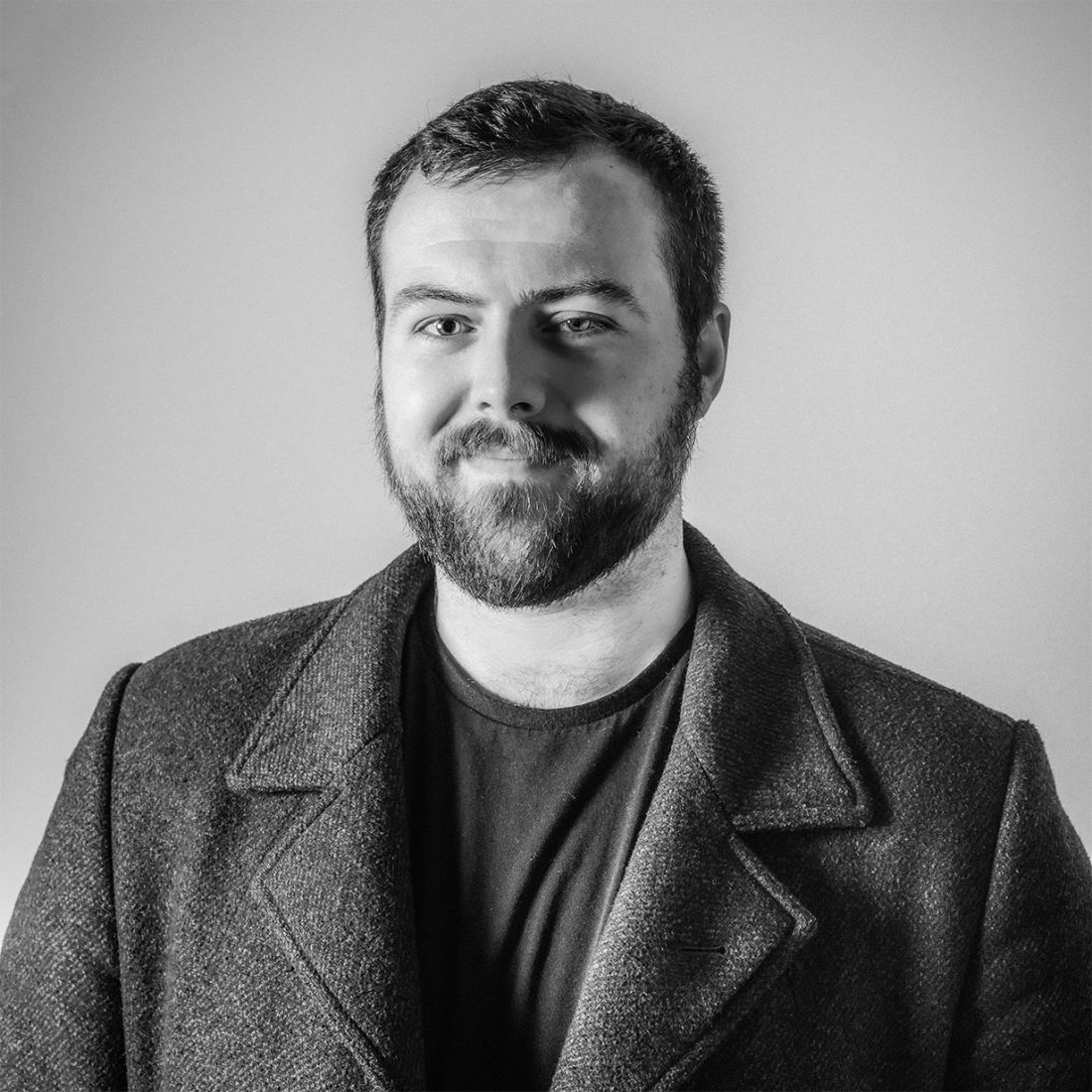 DAVID HURLEY
Operations Manager
---
Based in Dublin, David oversees the practicalities of our projects, from ensuring the right liquid is in the right casks at the right ABV, to managing the logistics of delivering every element on time and to the right place.
He brings a wealth of experience in launching spirits and beers, having worked for Diageo and Bacardi-Martini across a range of drinks, from Guinness to tequila, gin to rum. He was instrumental in relaunching the Dublin Liberties Distillery, and built the processes of the distillery from scratch. This experience has given him an innate understanding of whiskey, and Irish whiskey in particular, and his technical knowledge is indispensable when crafting our unique single malts.
David was drawn to The Craft Irish Whiskey Co. by the audacity of the ideas – as he puts it, this is a company where seemingly impossible ideas are brought to life successfully through the sheer will, passion and determination of the team.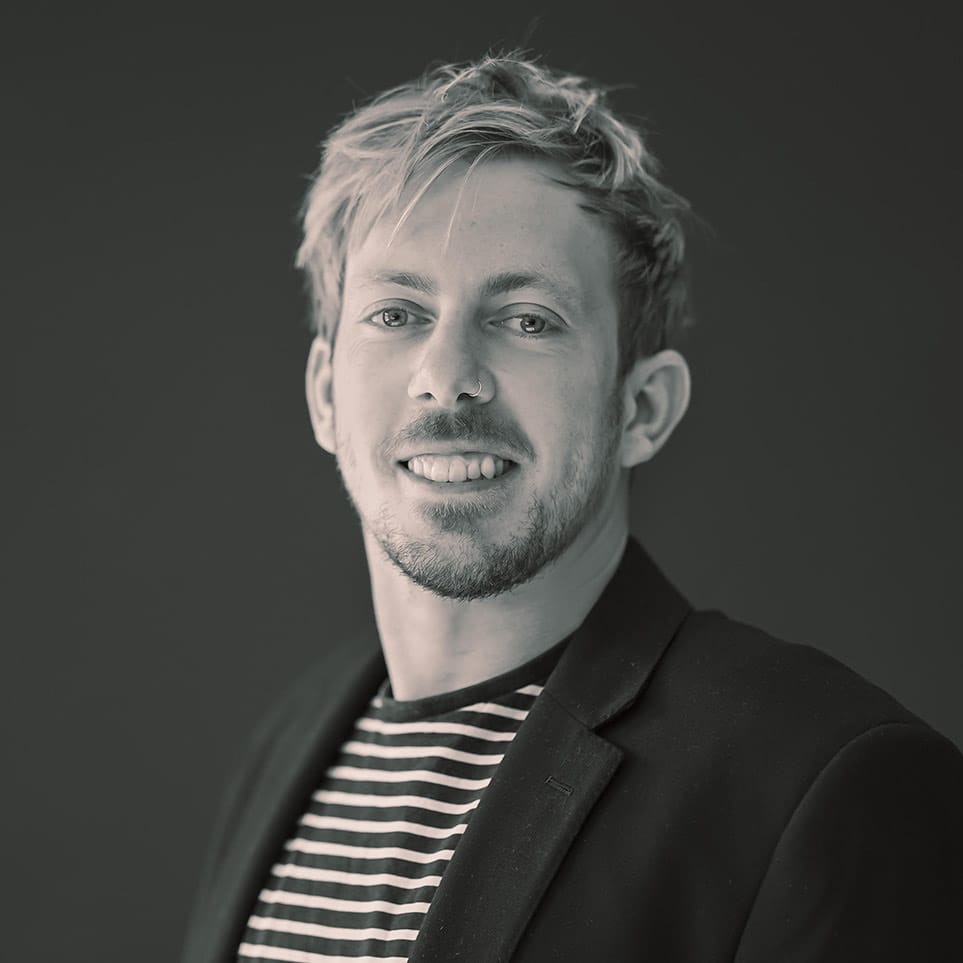 JAMIE JOHNSON
Creative Director
---
Since acquiring first-class honours in film production in 2012, Jamie has progressed from videographer to creative director within reputable production companies in London and Sydney. Jamie's extensive experience in filmmaking has allowed him to create quality content for The Craft Irish Whiskey Co. and produce a disruptive yet positive impact on the brands in the whiskey space.
As a producer on the documentary, Spirits of the Wild, Jamie's work has been shortlisted for Best Documentary at the EVCOM London Live and Film Awards. Charting 18 months the life of The Craft Irish Whiskey Co. this documentary is a behind-the-scenes look at just what it takes to go from start-up to world-record breaking in under two years.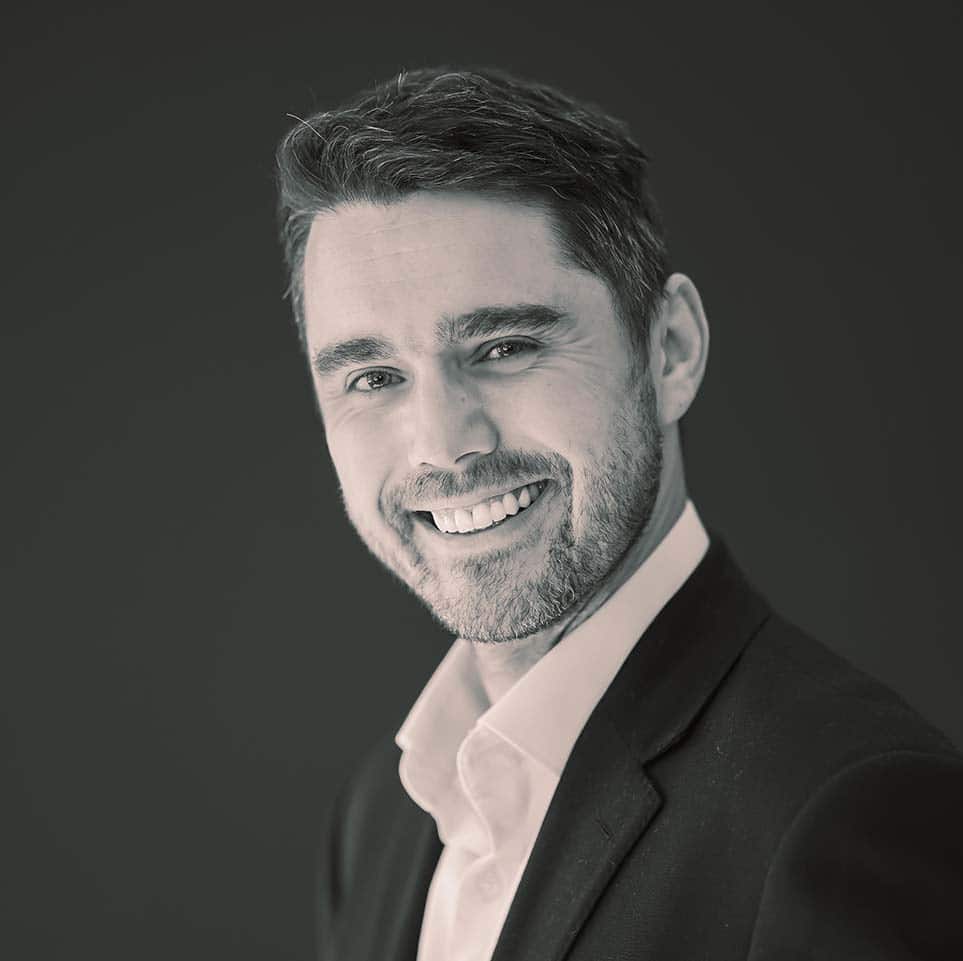 ADRIAN URBAN
Video Director
---
As the creator of his own YouTube channel with more than 86k subscribers, and a former winner of Poland's answer to Big Brother, Adrian's experience has taken him behind and in front of the camera. From a young age, Adrian excelled in art, bringing creativity into his life and work. He is fuelled by conceptual thinking and design, and brings a unique vision to The Craft Irish Whiskey Co. story. Throughout his career, from radio and television to Creative Director at Whiskey & Wealth Club and The Craft Irish Whiskey Co., Adrian has been inspired by ideas that change perception. He constantly challenges himself and brings only the best to the table.
Adrian's motto is simply: you can do it.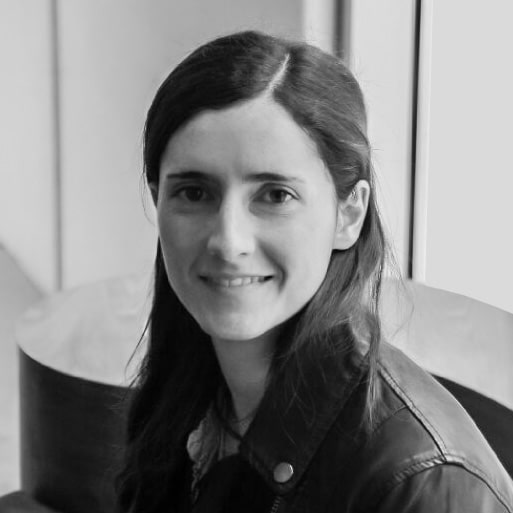 KATIA MARTINS
Design Director
---
With a creative and curious nature, Katia started pursuing the Design world from a very young age, achieving a Master's Degree in Product Design after several years studying and improving her skills in this field, building a successful career developing new products and pushing boundaries mainly in the glass industry, a field where she has been working on for several years and specializes in.
Inspired by nature, different cultures and constantly absorbing her surroundings, Katia's design process focuses on observing and understanding every detail to get the best outcome for each and every different project.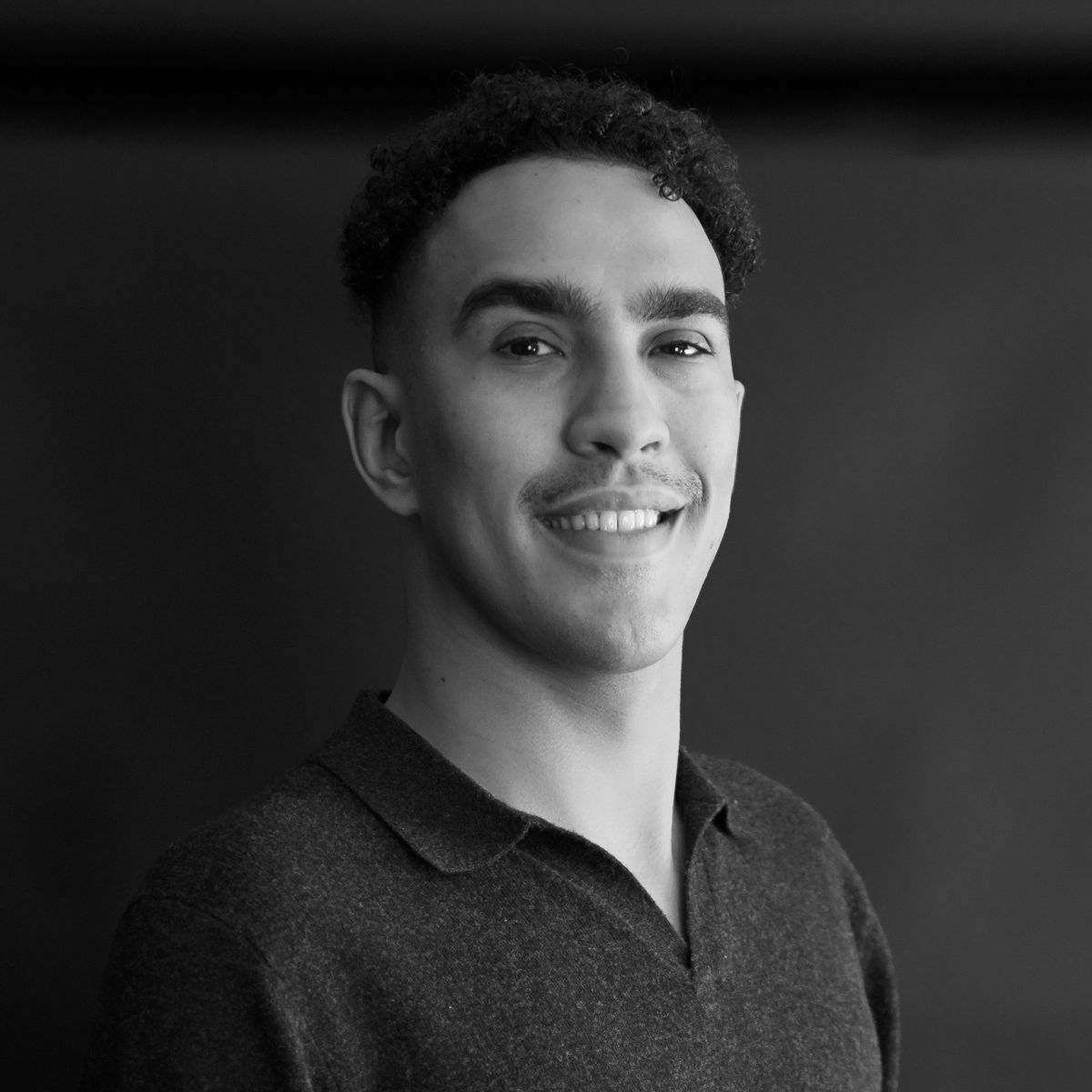 MO ELKHIYARI
Director of Client Relations
---
You might recognise Mo from the Craft Whiskey Boys, the YouTube channel he presents with Jay Bradley and Solomon Sayer. And it would be safe to say that Mo is as whiskey-mad as he seems. From his early days as a mixologist in a bar that boasted over 200 whiskeys, to his role as Director of Client Relations for The Craft Irish Whiskey Co., whiskey has been Mo's passion for many years. And that makes his job less of a job and more of a calling; he lives and breathes The Craft Irish Whiskey Co.
Being part of the tasting team for new products makes Mo an invaluable part of The Craft Irish Whiskey Co.'s portfolio of award-winning whiskeys, and he'd pick out The Devil's Keep as his favourite whiskey, feeling it epitomises everything we stand for. As with so many of our team, he credits the vision, ambition and energy of the company with driving him to be the best he can be.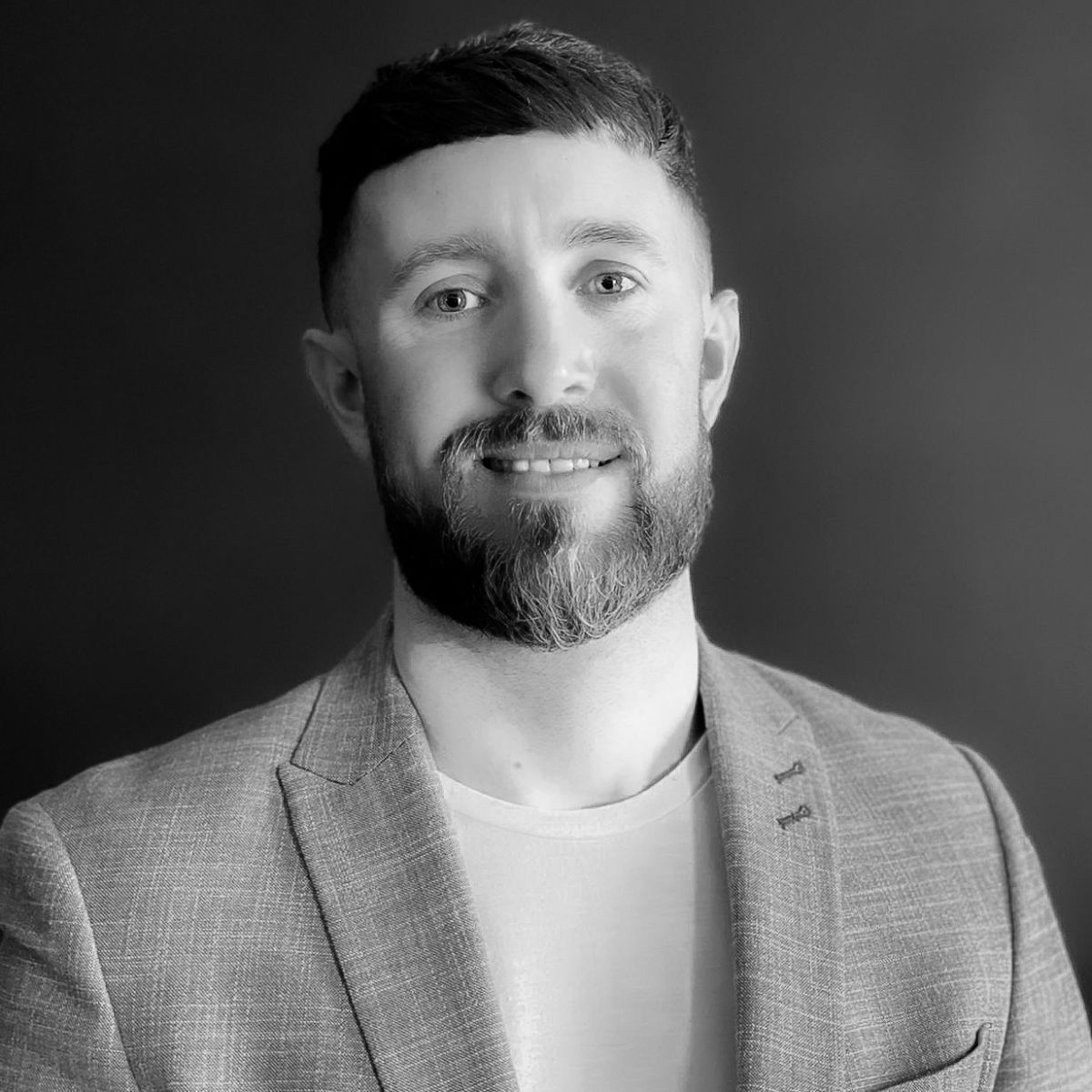 AARON WHELAN-ROBINSON
Business Development Manager
---
After learning all there is to know about our rare whiskeys as part of the Rare Releases team, Aaron is now taking our whiskeys on the road and into the finest bars and restaurants around the country. Drawing on his experience as a top performing Sales Manager at Volvo, he brings his winning people skills and love of Ireland and whiskey to this face-to-face role.
Competitive and driven, he feeds off the energy of the office and was drawn to the company by the potential of what was then a small start-up. He's excited to be part of such a dynamic, young, and rapidly growing business, and to be working everyday to raise the profile of Irish whiskey.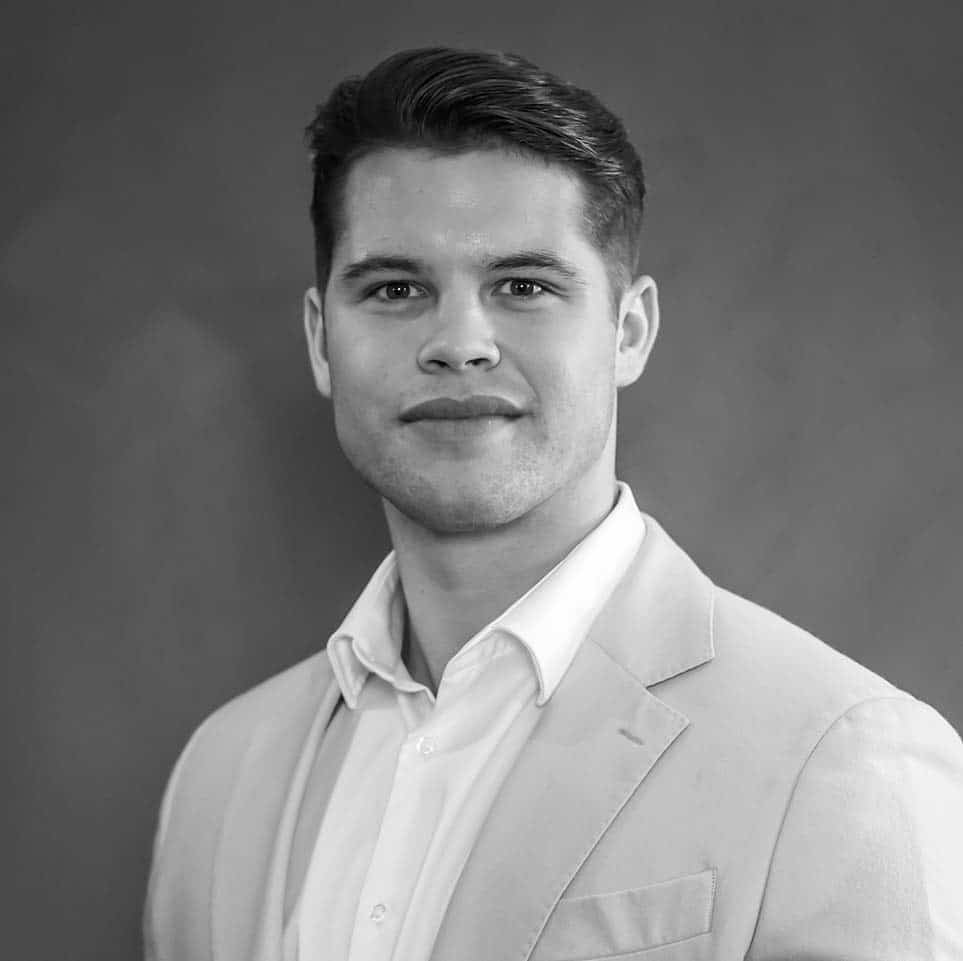 JAMES WHELAN
Business Development Manager
---
Goal-oriented by nature, James has always thrived on helping people to achieve their objectives. Whether in his past career running his own successful business as a Personal Trainer and Lifestyle Coach, or now as a Business Development Manager, he's driven by a desire to guide clients from A to Z. His motivation, emotional intelligence, and infectious positivity make him a favourite with clients and it's no surprise that he still has a fantastic relationship with those from his previous business.
James values being surrounded by friends, family and a like-minded group of people everyday at work. Being able to share his love and knowledge of Irish Whiskey – a knowledge gained through his Irish roots – with clients has been a natural step. A keen fitness enthusiast, he boxes, swims and cycles but also loves to cook and can offer you almost as much advice about food as he can whiskey.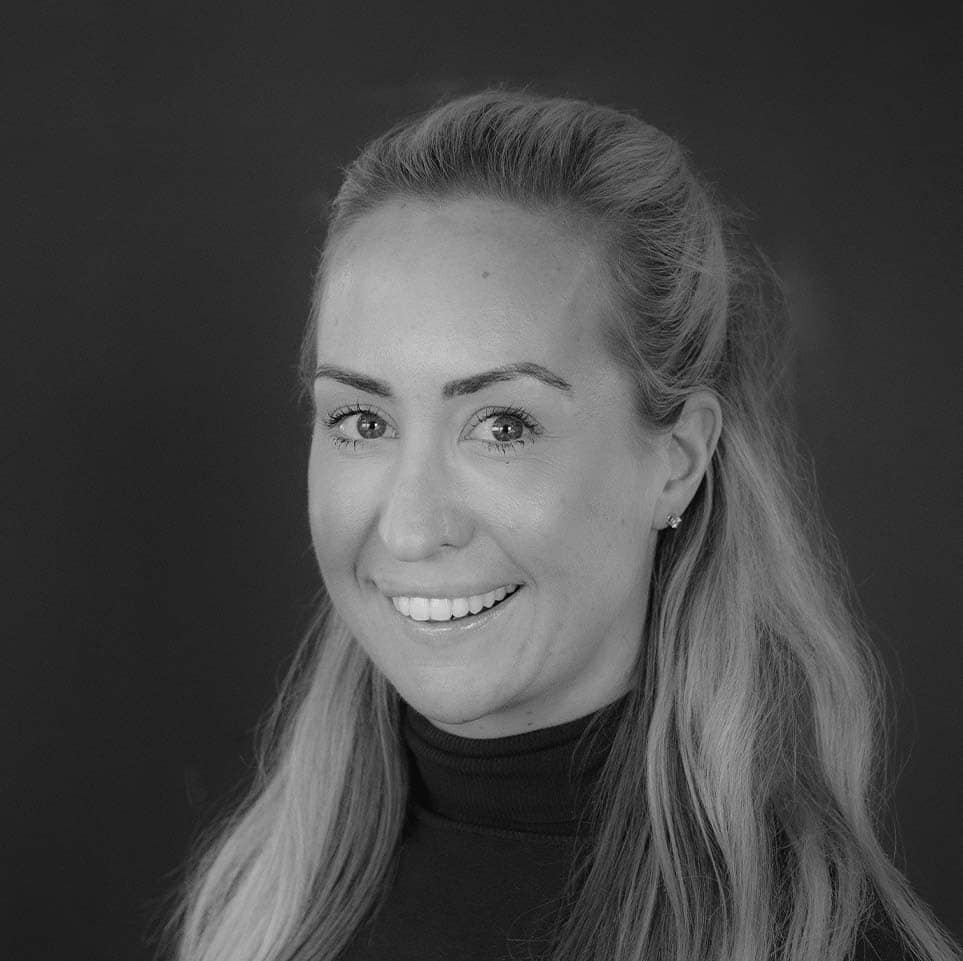 EMMA PARTRIDGE
Business Development Manager
---
One of the first members of the team, Emma started in HR at Whiskey & Wealth Club but her strong background in field sales for Harvey Nichols and Fortnum and Mason, amongst other luxury brands, has made her a fantastic asset to The Craft Irish Whiskey Co.'s Field Sales team.
Driven by the challenges and excitement of a rapidly growing business, Emma loves the sense of creating something hugely successful from scratch and carving her own way in a company where no day is the same. A real people-person, her infectious energy has her described as a 'Duracell Bunny' and it's no surprise that she's a keen fitness enthusiast.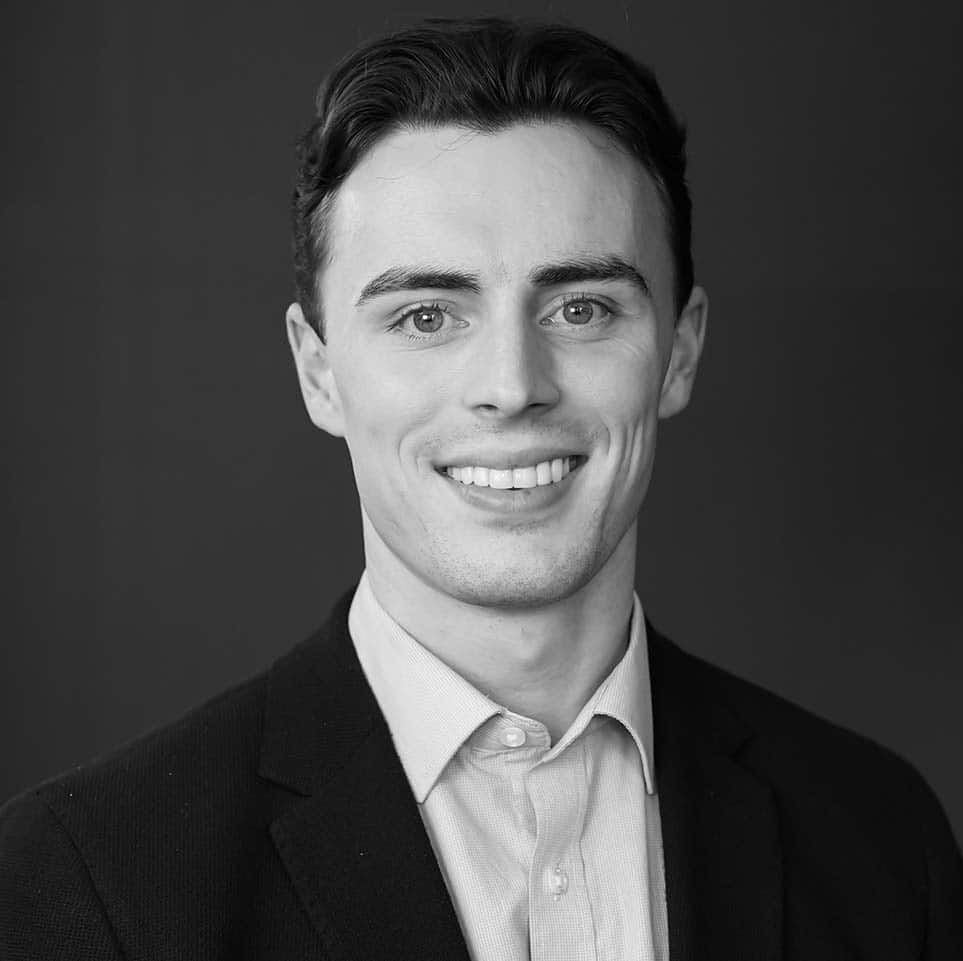 KARL DOOLIN
Business Development Manager
---
Karl brings a wealth of experience from both B2B and B2C roles, experience which has given him a fantastic ability to communicate with a wide range of people from all backgrounds. Having spent time as a Corporate Account Manager for a corporate wellbeing company, Karl thrives on building long-lasting relationships with clients.
Born in Ireland, he inherited a love of whiskey from his grandfather. So being able to spend everyday talking about whiskey to clients, surrounded by colleagues as passionate as he is about the craft, is a dream come true!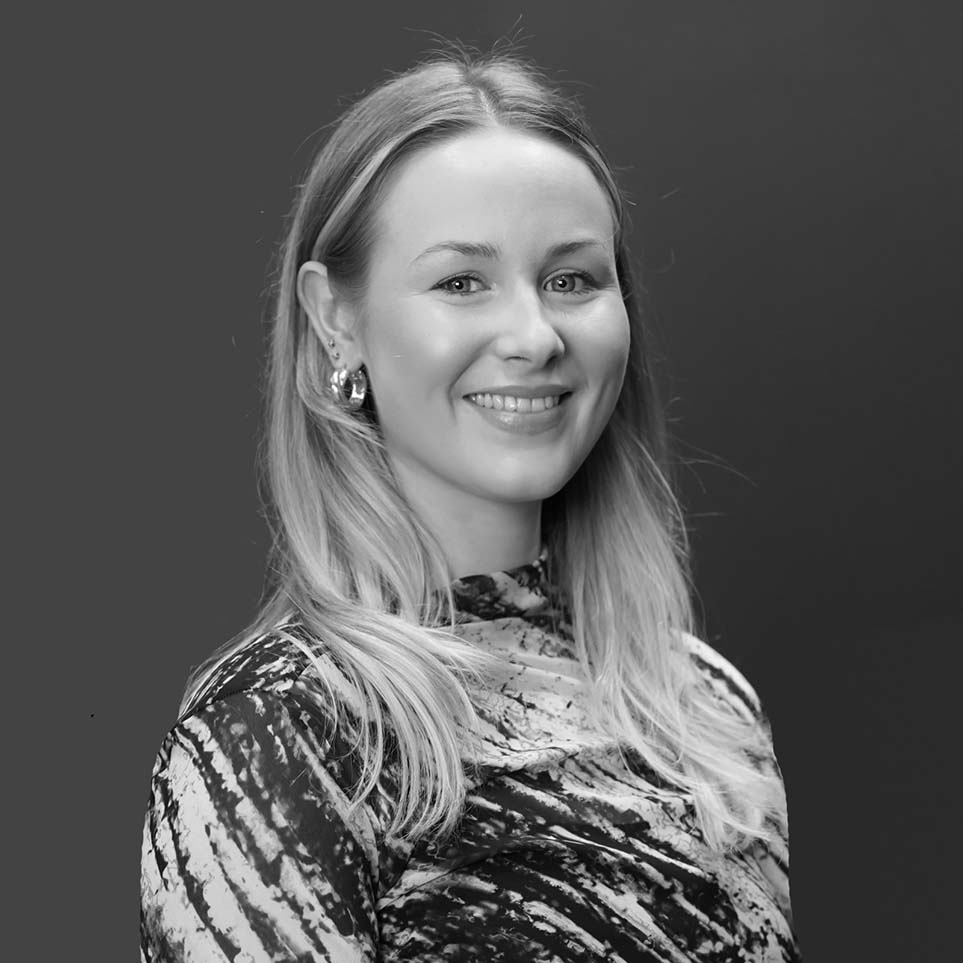 BETHAN LAWRENCE
Content and Social Manager
---
Bethan joins us from Hotel Chocolat where she quickly scaled the ladder, working her way up from intern to Executive. Honing her skills across communications, omni-channel content strategy and digital marketing, she's a social media star when it comes to optimised brand storytelling across all touchpoints.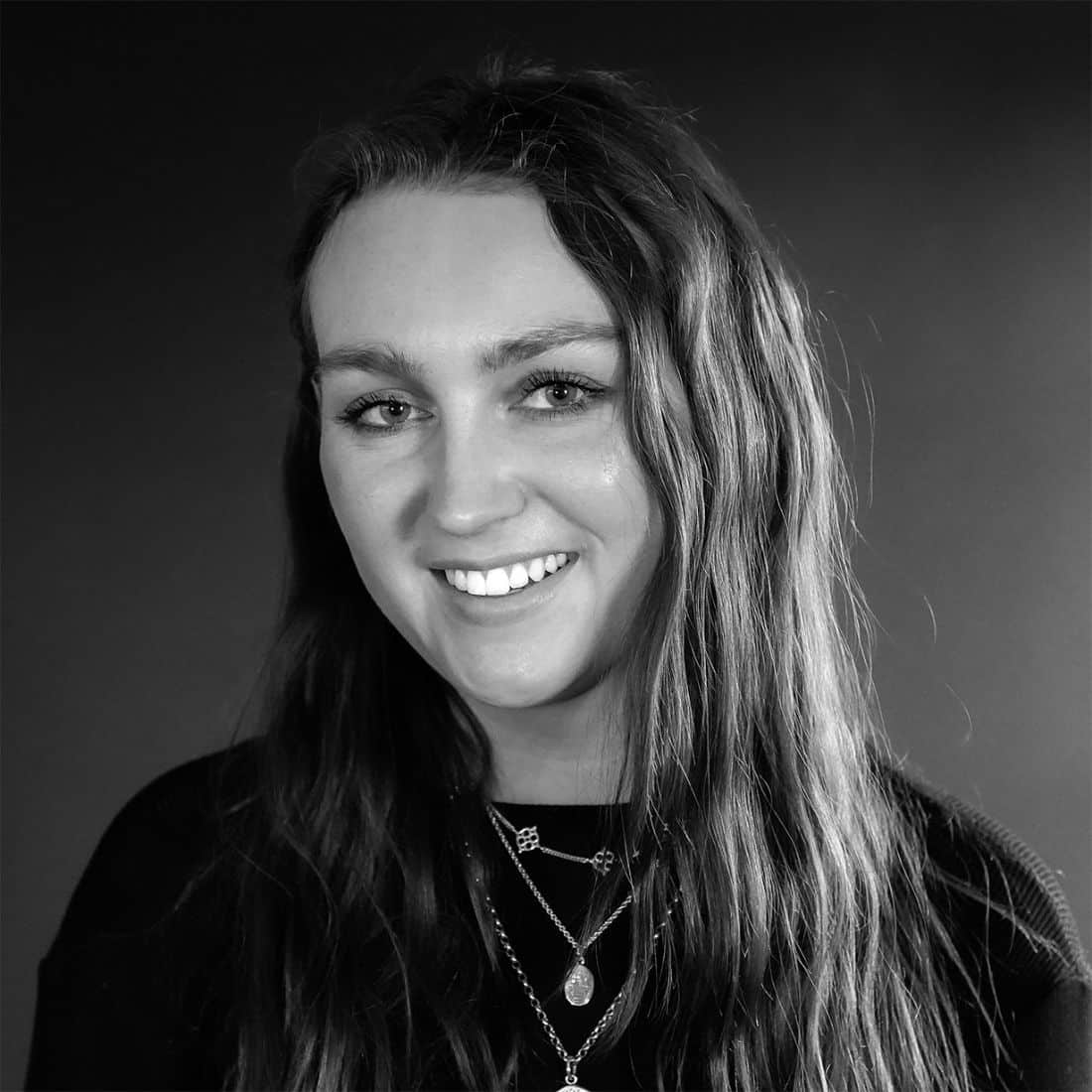 ANNABEL BARHAM
Social and Content Manager
---
With a degree from the University of Edinburgh in History of Art, Annabel has worked with some of the biggest names in art and collectables, including Sotheby's, Christie's and The Fleming-Wyfold Art Foundation. Working as a Social Media Manager for 303 London, Artscapes UK and S+O Studio has made her a go-to in the luxury sphere for Social Media and Content.
With past clients spread across alcohol and luxury lifestyle, her work at The Craft Irish Whiskey Co. utilises the best of her experience while offering the opportunity to learn more about whiskey from the best in the business. Working across both Whiskey & Wealth Club and The Craft Irish Whiskey Co., she's responsible for showcasing the beauty, innovation, craft and investment potential of our whiskeys on Instagram, LinkedIn and Facebook.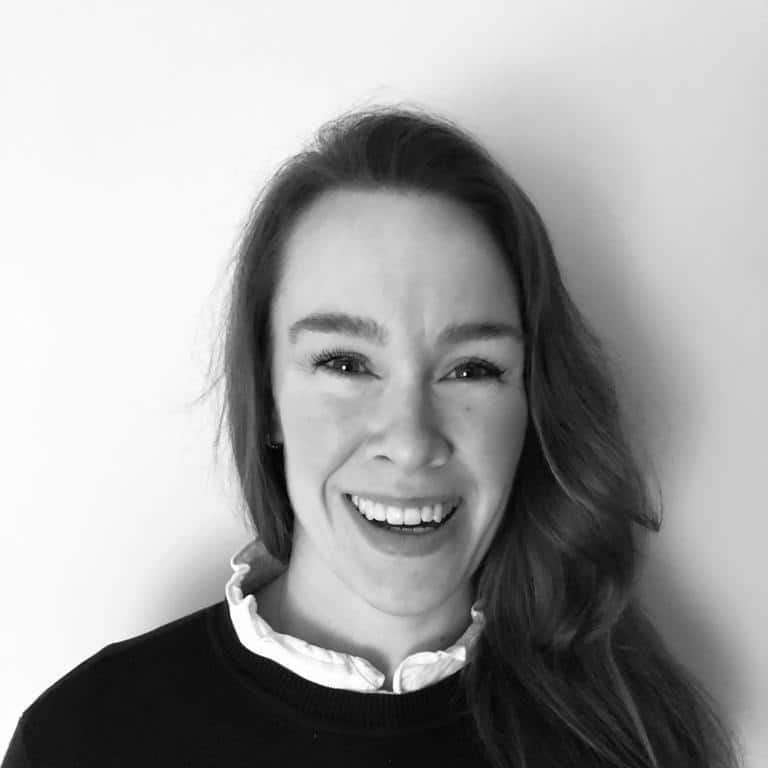 REBECCA LANCASTER
Copywriter
---
Having started her career in sales as an Elite India Specialist for a luxury tour operator, Rebecca moved into copywriting while living in Boston, US. In addition to writing for luxury brands including Audley Travel, Scott Dunn and Barbury Hill, she brings over 12 years experience working in the luxury market and with discerning clients.
She grew to love Scotch whisky while working with over 200 whiskeys in the Road Hole Bar of the Old Course Hotel in St Andrews, but writing about Irish Whiskey every day has been a wake up call and she's now fully converted to a taoscán of the Irish.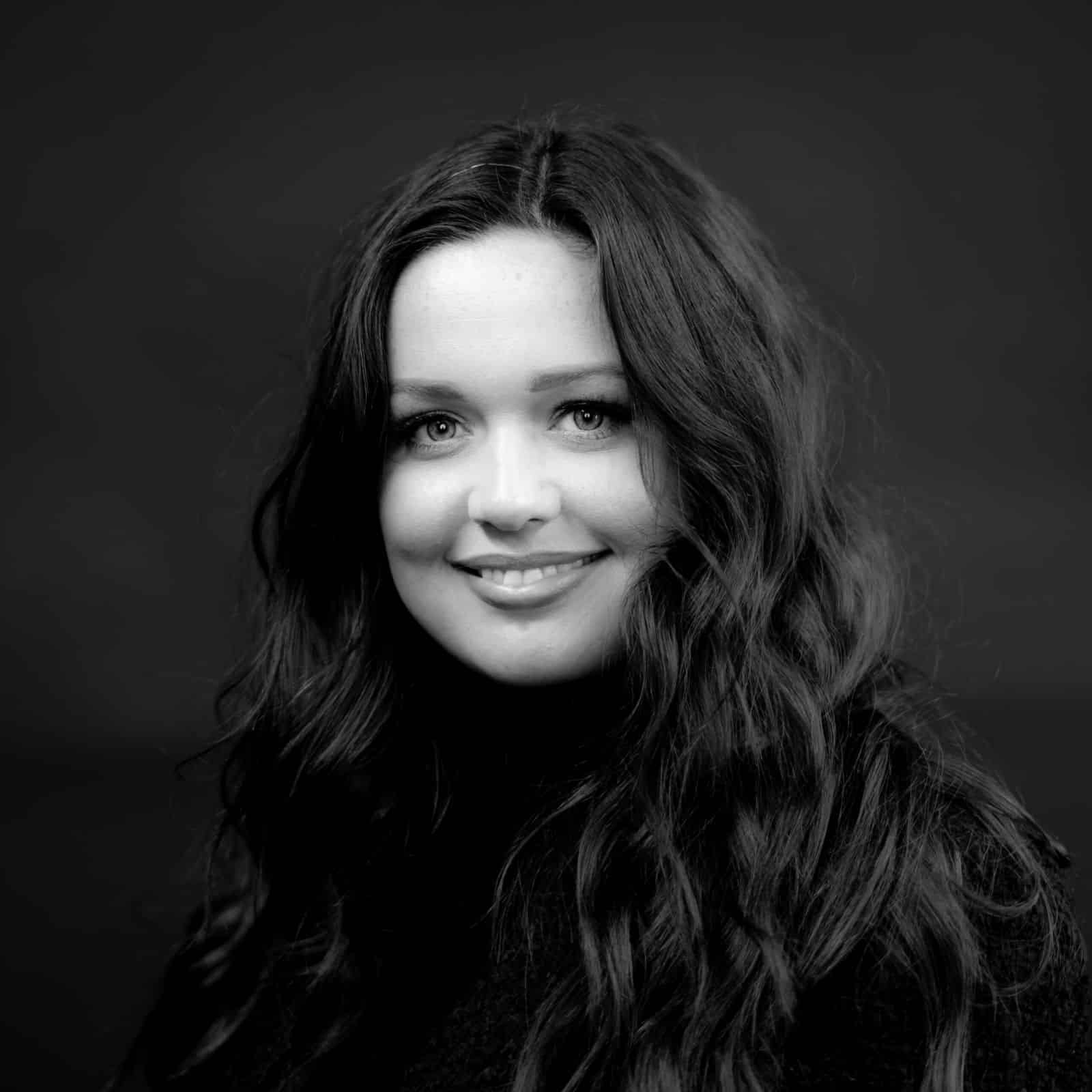 Jessica Valentine
Marketing and Events Executive
---
After completing a Classics degree at Swansea University, Jess joins The Craft Irish Whiskey Co. in our Events and Marketing Team. She brings with her a background in customer-facing roles, including the hospitality sector. With hospitality having been a key part of her life from a young age, she's ideally placed to look after our growing events schedule in the luxury market.
Her enthusiasm, energy and personable nature make her a natural fit for events where she's able to represent The Craft Irish Whiskey Co. and engage with clients looking to find out more about our rare release whiskeys.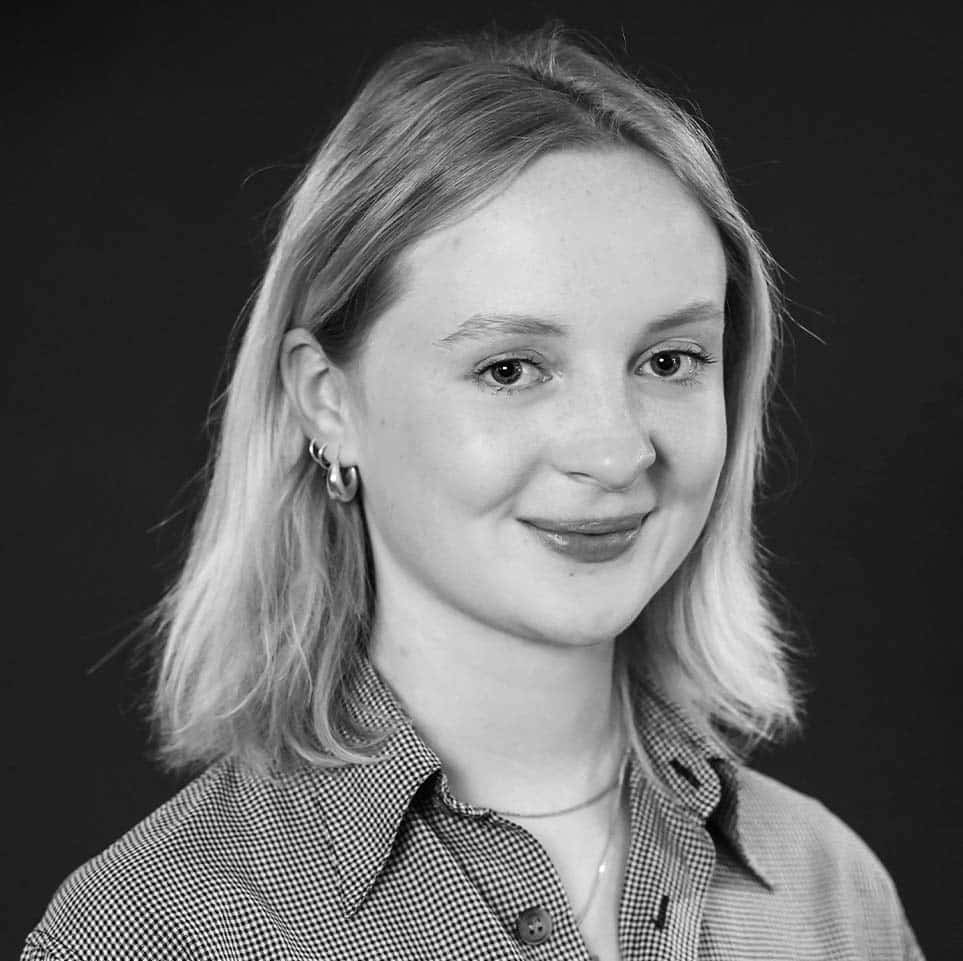 MARTHA ELLIS
Operations Executive
---
Martha's calm and composed manner makes her a much needed character in The Craft Irish Whiskey Co. office where the quick pace and day-to-day pressures of a fast-growing company require a steady hand.
But having started her career working in a start-up, Martha understands how to work efficiently under pressure. Highly organised and with a background in customer service, she keeps the office running smoothly – no mean feat but one she always manages with a smile! Outside of the office she enjoys cooking and exploring London.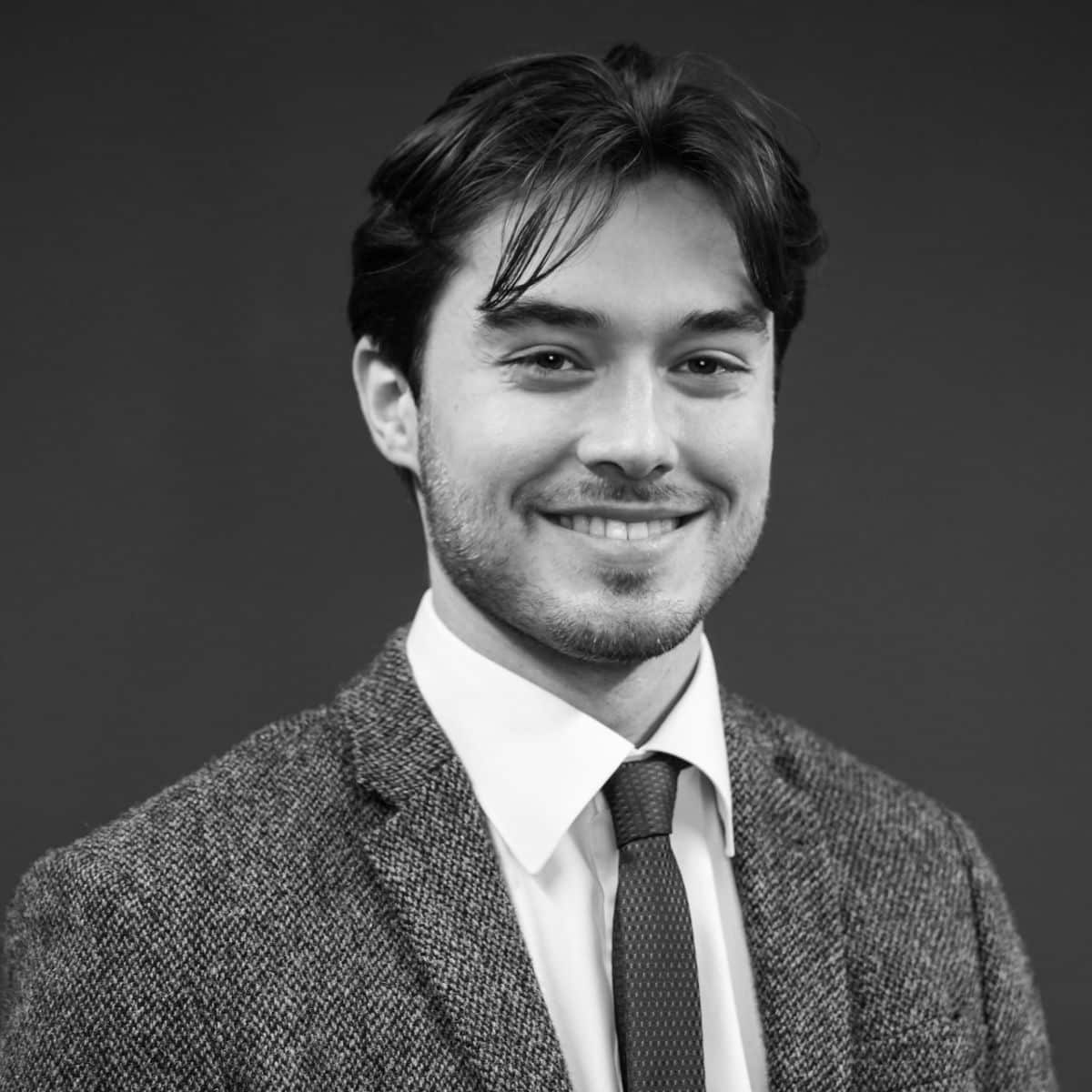 CHARLES TETLEY
Finance Assistant
---
Charlie began his career in the beverage industry working as a brewer for a brewery not far from our London office. Since then, he's brought his unique perspective on the industry to our finance team, and is now studying towards his CIMA qualifications to cement his career in the finance world.
Outside of work, Charlie loves to watch live music, pickle different foods, home brew beer, and try to work those home brews off in the gym!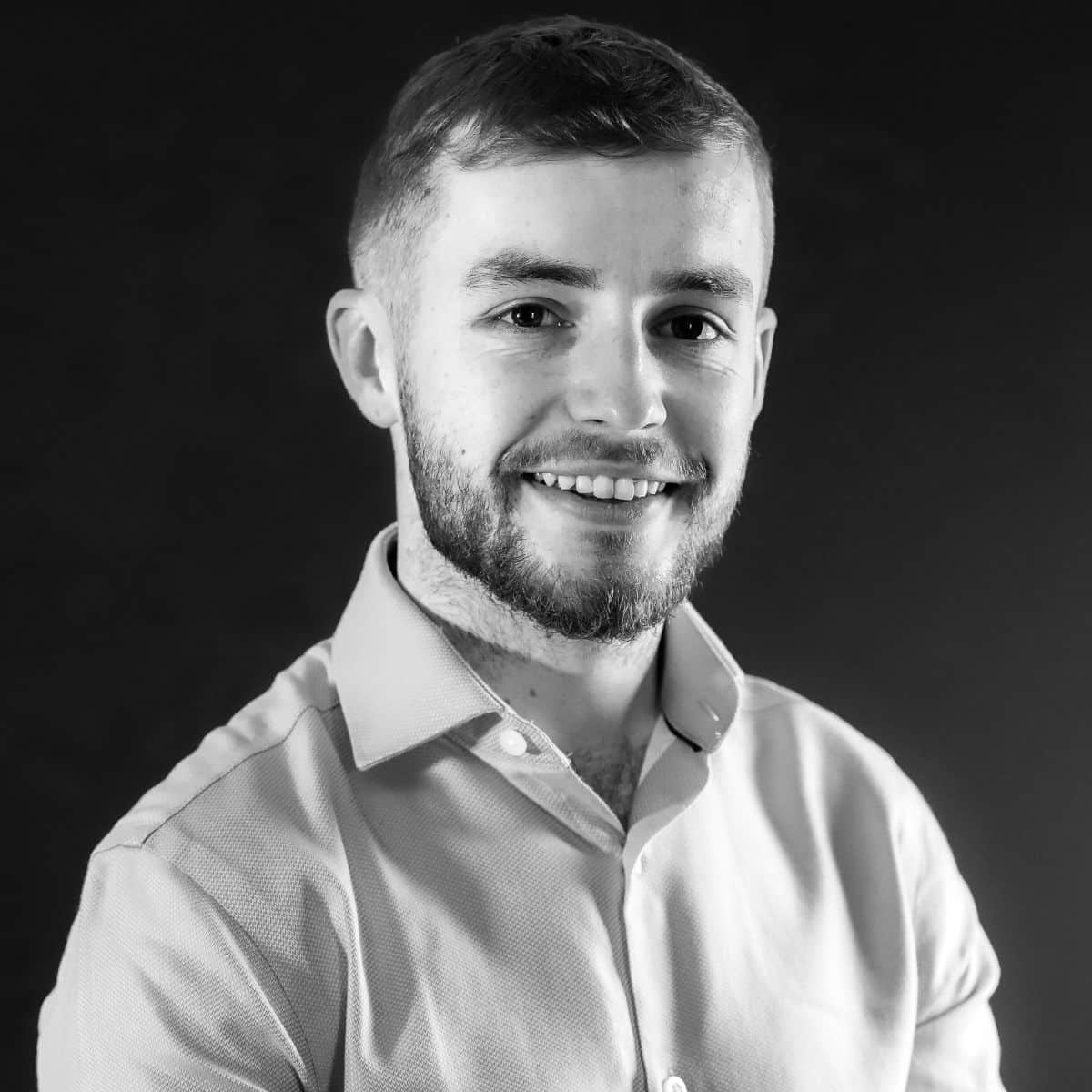 ADAM BRENNAN
Junior Sales Executive
---
Our varied events allow us to bring our fleet of award-winning and record-breaking whiskeys to a wide audience, and Adam is integral to the planning and execution of those occasions. From large-scale events to more intimate tastings, he assists on every aspect, from planning and strategising to delivering a seamless experience. As a trained accountant, his mind for numbers is invaluable in ensuring that the business side of the events is as flawless as the creative side.
He's just moved from Dublin to London to join The Craft Irish Whiskey Co. but already plans on staying in the city for the long-term. In his downtime he can often be found practising his mixed martial arts, hiking, and exploring everything London has to offer.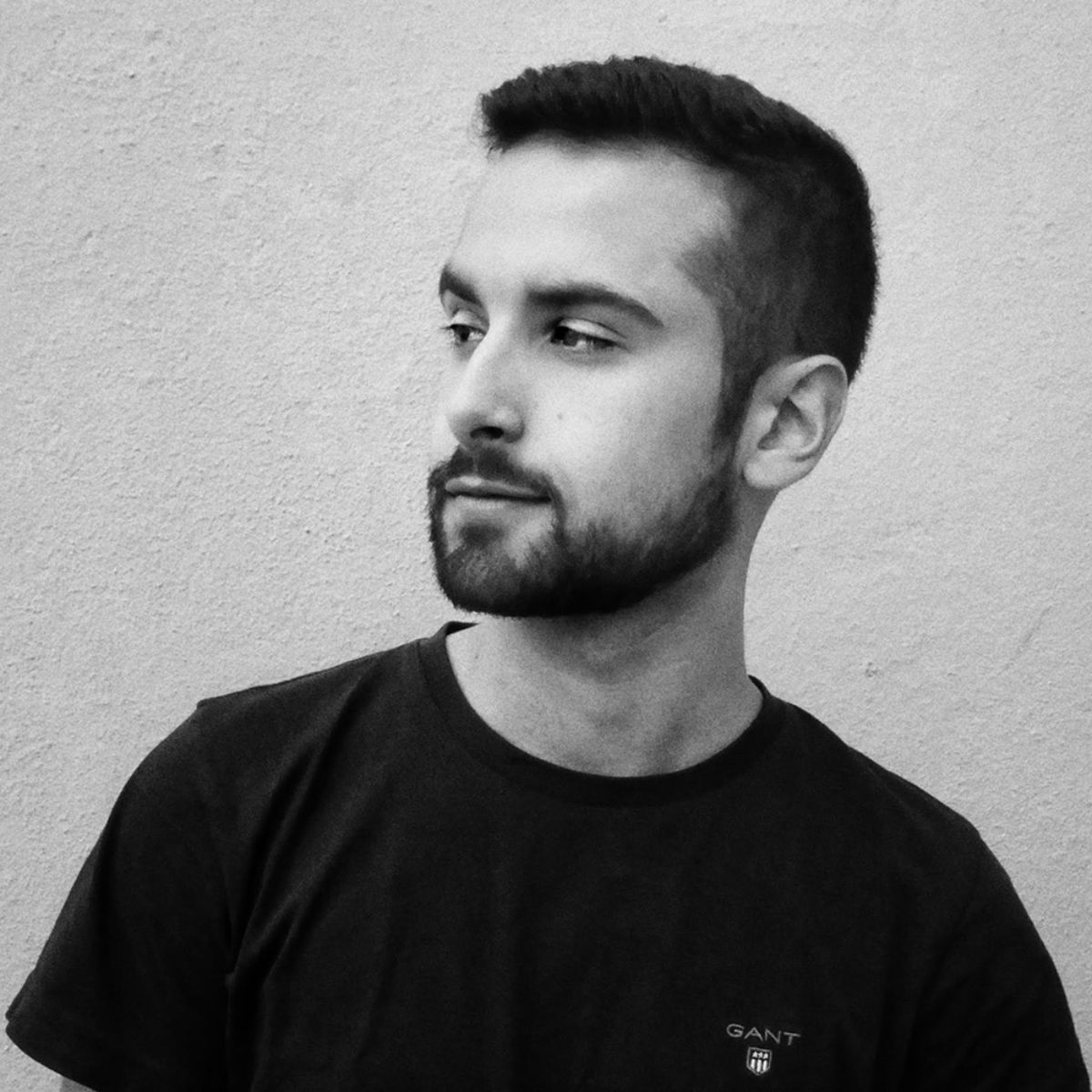 DIOGO MIGUEL PACHECO SILVA
Product Designer
---
Originally from Madeira Island, Portugal, Diogo has Italian roots and has lived in Milan for the last three years. His passion for cars (and all kinds of vehicles) is matched only by his passion for product design and technology. He brings this passion and his mastery of English, Portuguese, Italian and Spanish to his skilled work on the Product Design team of The Craft Irish Whiskey Co.
When not working on the award-winning designs of our rare releases, he perfects his skills in sketching, and radical sports like downhill mountain biking, surfing, and karting.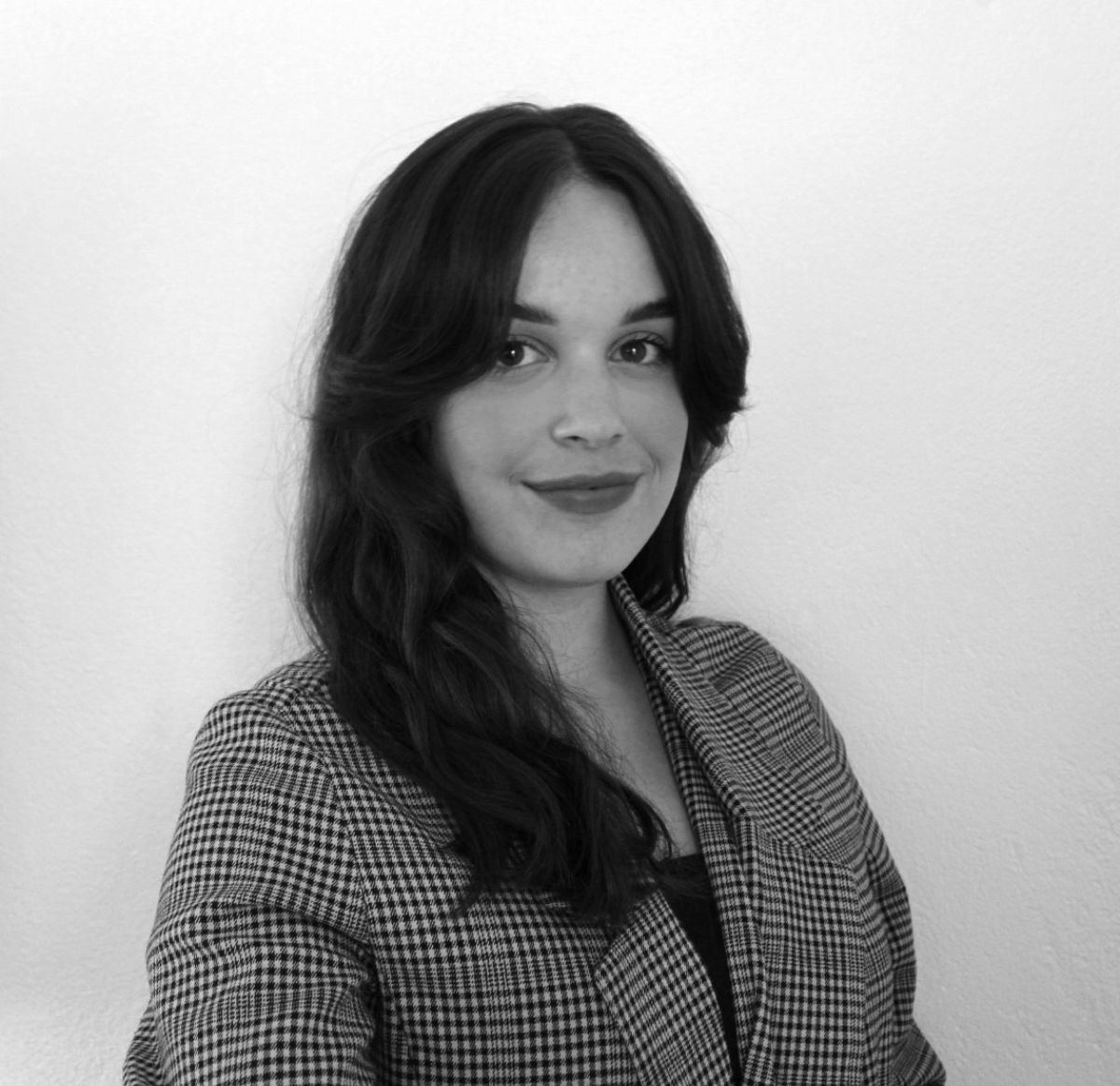 JOANA SANTOS
Graphic Designer
---
As a Graphic Designer with The Craft Irish Whiskey Co., Joana spends her days designing and creating, fulfilling a lifelong passion for artistic expression. Despite studying for many years, she is on a continual search for further knowledge and constant reinvention to stay ahead of the competition. 
Outside her work for The Craft Irish Whiskey Co. she spends her time reading, creating, cooking and travelling.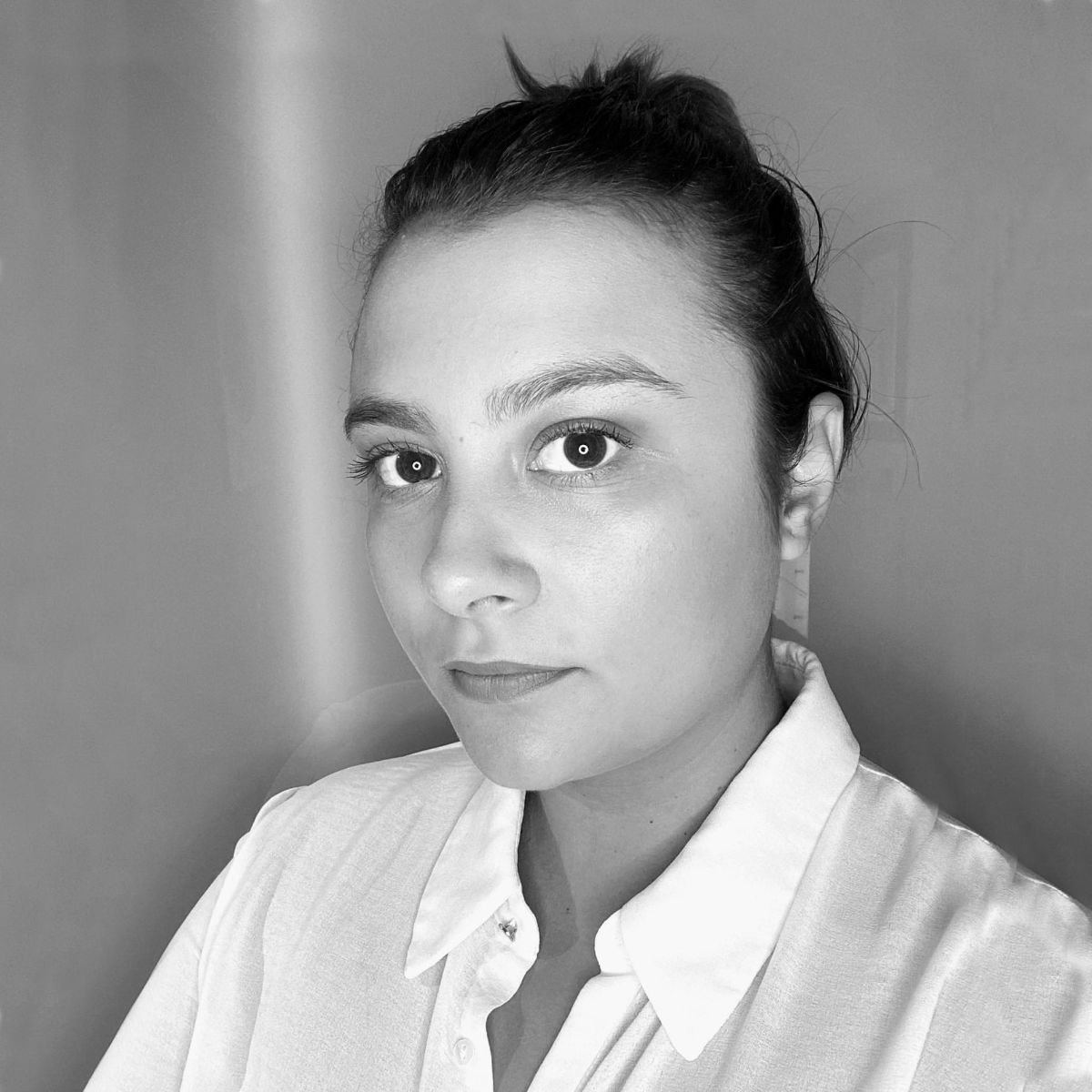 RITA DINIS
Administrative Assistant (design department)
---
As Administrative Assistant in the Design team of The Craft Irish Whiskey Co., Rita is pivotal in coordinating communication across all departments. Her organisational skills come into their own in this busy, ever-changing environment and she thrives on learning more about the company and contributing to and celebrating its many achievements.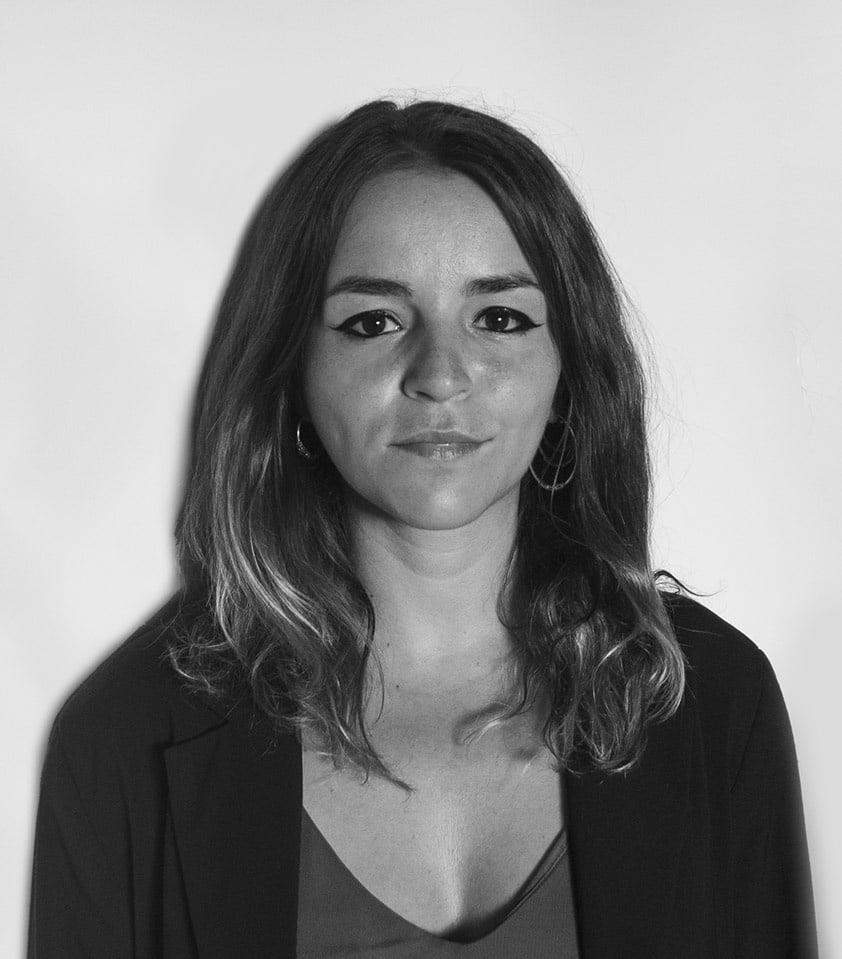 SARA SANTOS
Graphic and Product Design
---
With a degree in product and graphic design, Sara has been working in design for four years. Her extensive experience includes the responsibility for design and communication at Wine with a View, a merchandising company, project manager at Whyarticulate Agency and as a Communication Designer and Social Media Manager at Black Pepper & Basil, a wine cellar and bar. 
Away from her design work, Sara enhances her design skills by painting, travelling, visiting galleries and taking part in art exhibitions.