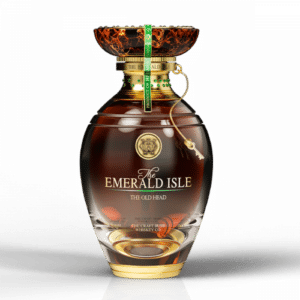 THE OLDEST AND RAREST TRIPLE DISTILLED SINGLE MALT IN EXISTENCE. AN ULTRA-EXCLUSIVE RELEASE OF JUST SEVEN SETS.
Add To Collection
Irreplaceable. Unparalleled. Sublime.
In partnership with iconic jeweller, Fabergé, The Craft Irish Whiskey Co. celebrates the 'Seven Wonders of Ireland' with a handcrafted whiskey set of unrivalled luxury and sophistication.
"Every component of this masterpiece is crafted entirely by hand"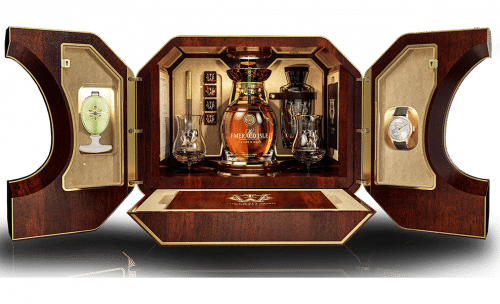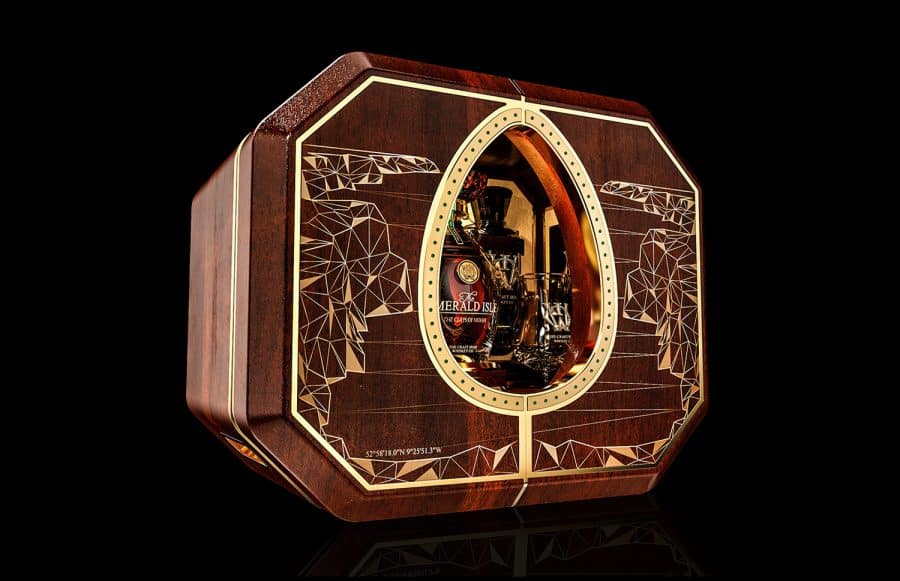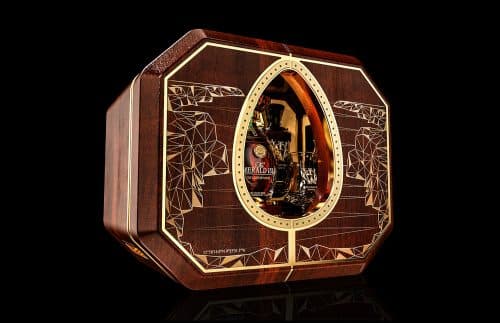 ULTRA-RARE. UNIQUE. RECORD-BREAKING.
The first collection of The Emerald Isle sold at auction for a record-breaking $2,000,000 and the remaining sets were launched at exclusive events across the world throughout 2021, achieving upwards of $3,000,000. Just two remain.
---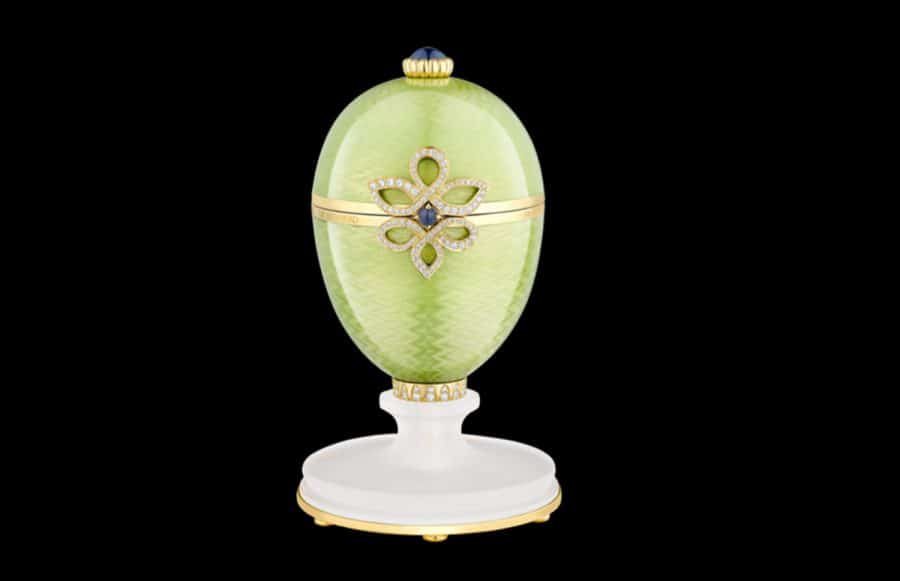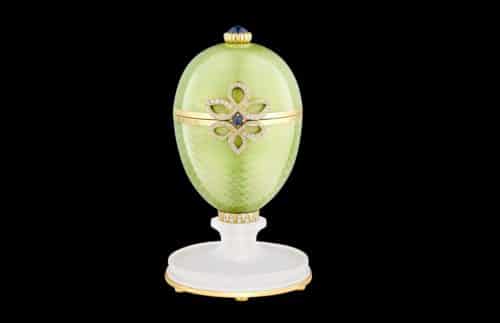 Fabergé
THE CELTIC EGG
Each bottle of The Emerald Isle Collection is accompanied by a bespoke Fabergé Celtic Egg, handcrafted by fourth-generation Fabergé Workmaster, Dr Marcus Mohr. Skilfully handcrafted from 18k yellow gold, each of the seven eggs took over 100 hours of work and features Fabergé's legendary guilloché vitreous enamel in a pastel green.
Crafted to honour Ireland, the green, white and gold colours of the egg call to mind the Irish flag, while each is adorned with a pavé Celtic knot. Set with 104 brilliant-cut diamonds, the knot is a renowned symbol of Irish heritage and has no start or finish, representing eternity, love and friendship. In true Fabergé spirit, a surprise awaits in the form of a rough, uncut emerald, sourced from Gemfields' Kagem mine in Zambia.
---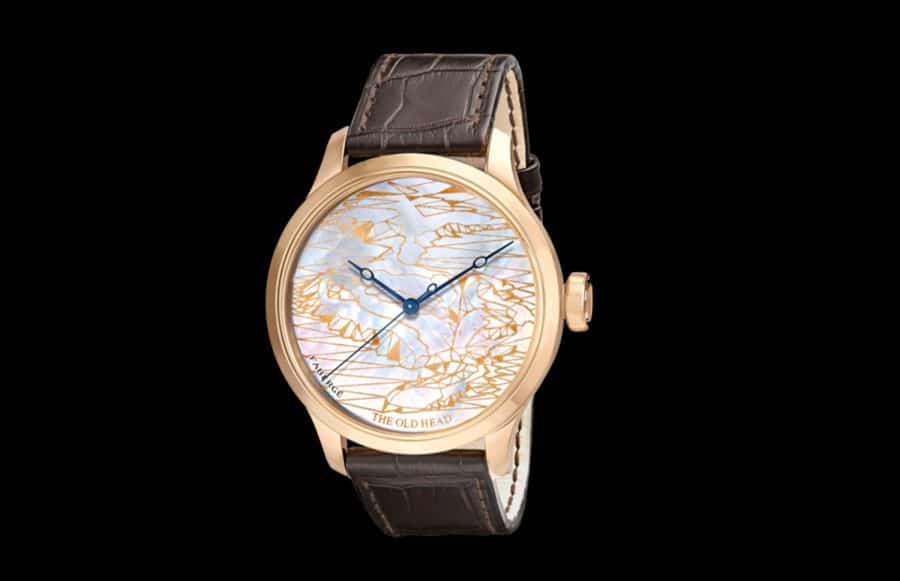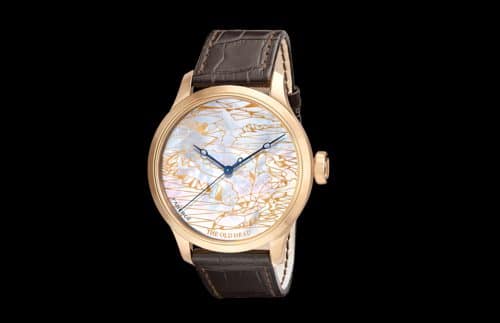 Fabergé
THE ONE-OF-ONE TIMEPIECE
Inspired by one of the 'Seven of Wonders of Ireland', each unique dial has been crafted by Fabergé's Workmaster, André Martinez. Encased in rose gold, with rose gold crowns and upper and lower sapphire crystals, the timepieces contain a self-winding automatic movement and a precious and rare 22k gold oscillating weight, decorated in the Fabergé style. As functional as they are exquisite, the watches are 41mm in diameter and water- resistant to 30-metres. Each is numbered 1/1 to highlight the unique design, and finished with a brown alligator strap and rose gold buckle; the epitome of Swiss watchmaking.
---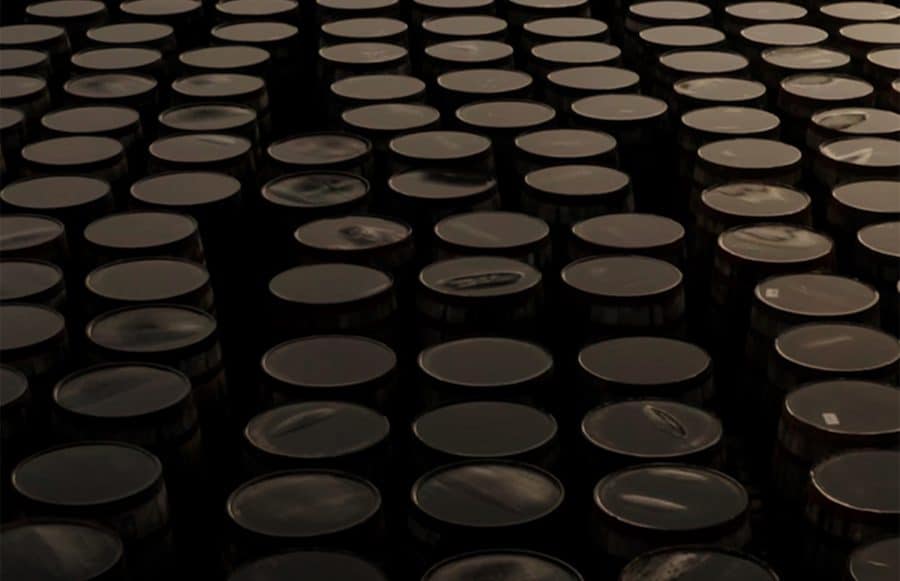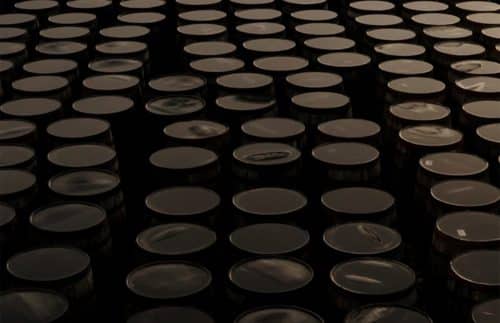 MATURATION
Matured in 200l American bourbon barrels for the first fill, The Emerald Isle was finished in rare 40l Pedro Ximenez sherry casks that bring unparalleled rich and powerful notes. Three decades of maturation have imbued the whiskey with an unrivalled and unforgettable intensity of flavour.
51.2% ABV
---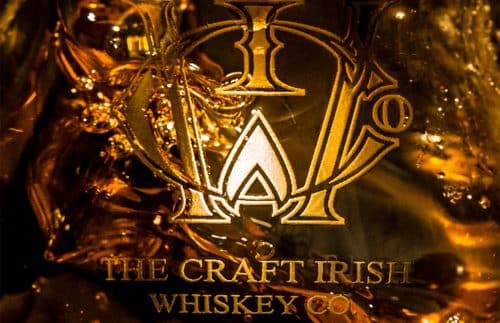 TASTING NOTES
Colour: Deep, rich treacle
Nose: Butter toffee and chocolate fudge are followed by a rich maple syrup. Hints of brine and tobacco come to the fore after time.
Palate: A powerful combination of old leather-bound books with a hint of tobacco smoke. Silky smooth, with some cherry drop notes interwoven with ripe banana and caramel. The back palate gives way to Christmas cake spices that flow flawlessly into the finish.
Finish: A wonderfully long and decadent finale with hints of creamy meringue and vanilla cigar smoke that slip into a lingering finish of spice and sweetened leather.
---
AWARDS




JOURNEY TO THE EMERALD ISLE
A unique and timeless celebration of the luxury, craftsmanship and sophistication of an ultra-rare whiskey.
The innovative partnership forged between The Craft Irish Whiskey Co. and Fabergé brings together an exceptional and distinctive ultra-rare single malt with the heritage and mythology of the legendary artist-jeweller. These two brands share the same vision of creating timeless beauty and a lasting legacy, loyal to heritage but embracing of new methods.
THE EMERALD ISLE
OFFERS OVER $3,000,000 (€2,550,000)
TAXES & SHIPPING NOT INCLUDED
Add To Collection
THE EMERALD ISLE COLLECTION
The ultimate collection of ultra-rare icons, The Emerald Isle's walnut wood cabinet opens to reveal the treasures within. The world's first Fabergé Celtic Egg and a Fabergé watch are joined by a carafe of Irish spring water, two Finn glasses, pure obsidian whiskey stones and a 24k gold water pipette to elevate the experience beyond compare. A humidor concealed within the box houses two ultra-rare Cohiba Gran Reserva VI cigars while a gold-plated cigar cutter, a Tasting Log and a hip flask of The Emerald Isle's rare whiskey complete the experience of a lifetime.