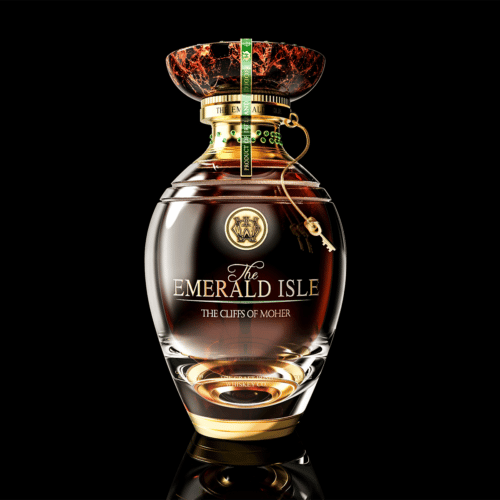 THE OLDEST AND RAREST TRIPLE DISTILLED SINGLE MALT IN EXISTENCE. AN ULTRA-EXCLUSIVE RELEASE OF JUST SEVEN SETS.
Add To Collection
Irreplaceable. Unparalleled. Sublime.
In partnership with iconic jeweller, Fabergé, The Craft Irish Whiskey Co. celebrates the 'Seven Wonders of Ireland' with a handcrafted Irish whiskey collection of unrivalled luxury and sophistication.
"Every component of this masterpiece is crafted entirely by hand"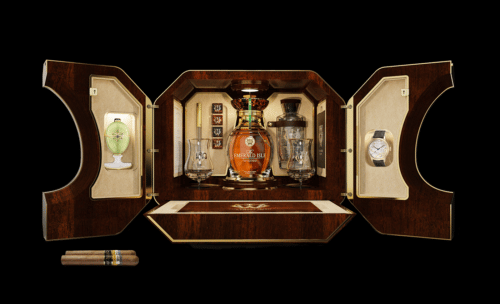 ---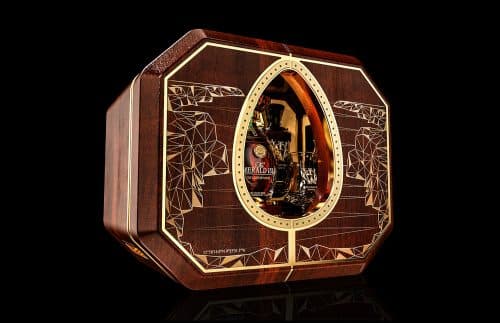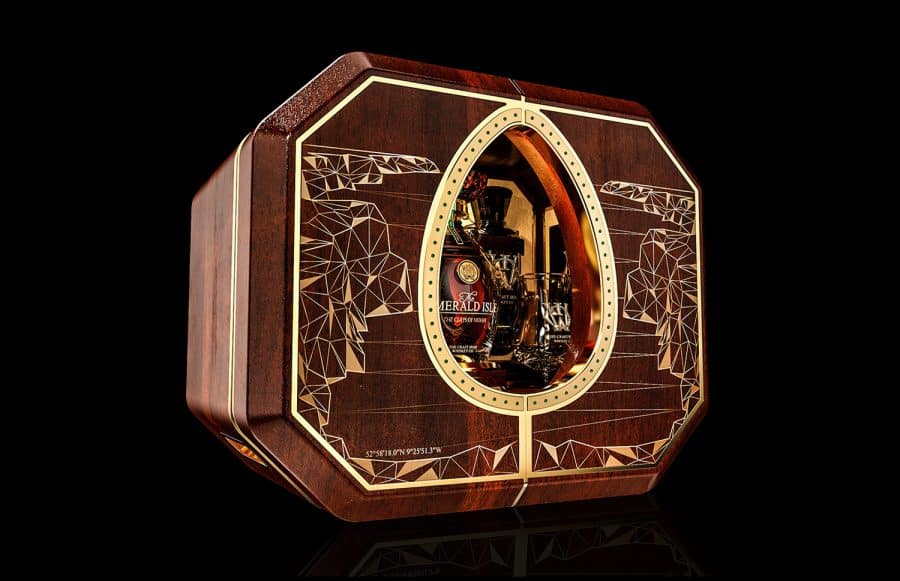 ULTRA-RARE. UNIQUE. RECORD-BREAKING.
The first luxury whiskey set of The Emerald Isle Collection sold at auction for a record-breaking $2,000,000 and the remaining sets were launched at exclusive events across the world throughout 2021, achieving upwards of $3,000,000. Just two remain.
---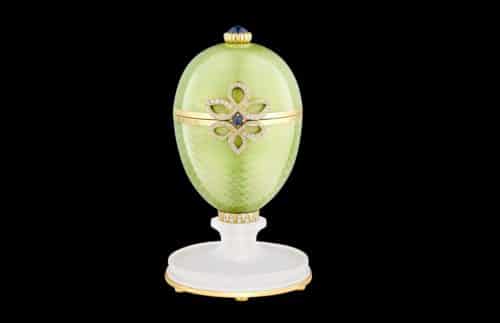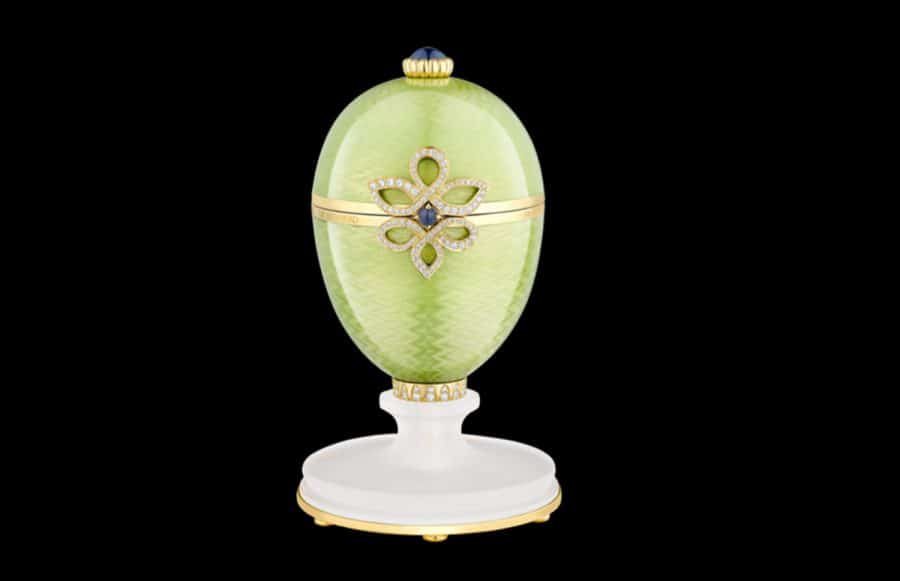 THE CELTIC EGG
Each of the rare whiskeys of The Emerald Isle Collection is accompanied by a bespoke Fabergé Celtic Egg, handcrafted by fourth-generation Fabergé Workmaster, Dr Marcus Mohr. Skilfully handcrafted from 18k yellow gold, each of the seven eggs took over 100 hours of work and features Fabergé's legendary guilloché vitreous enamel in a pastel green.
Crafted to honour Ireland, the green, white and gold colours of the egg call to mind the Irish flag, while each is adorned with a pavé Celtic knot. Set with 104 brilliant-cut diamonds, the knot is a renowned symbol of Irish heritage and has no start or finish, representing eternity, love and friendship. In true Fabergé spirit, a surprise awaits in the form of a rough, uncut emerald, sourced from Gemfields' Kagem mine in Zambia.
---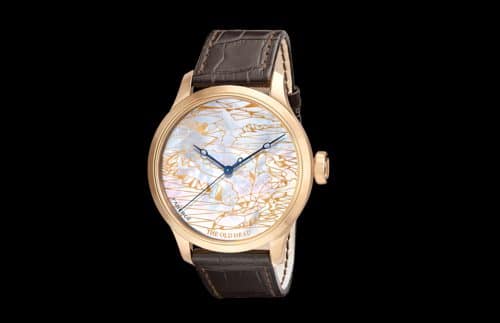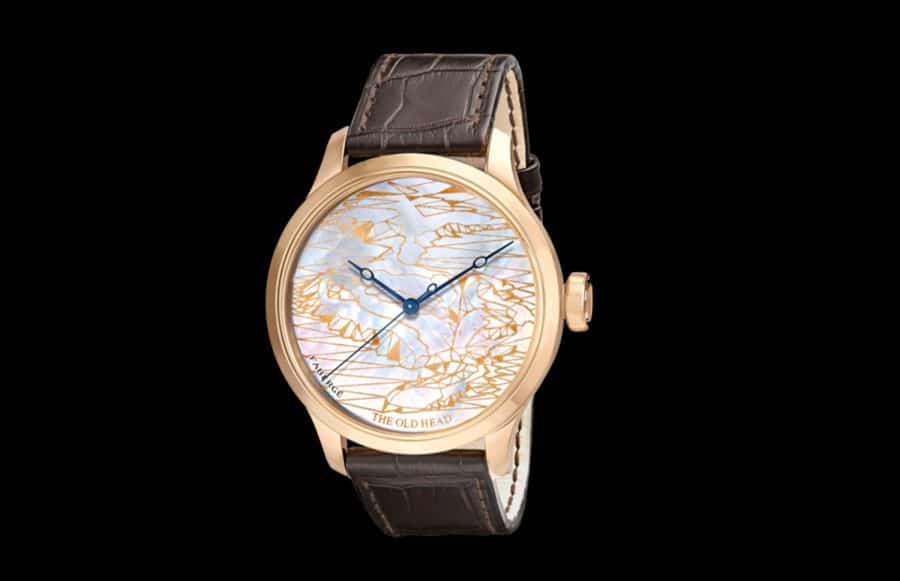 THE ONE-OF-ONE TIMEPIECE
Inspired by one of the 'Seven of Wonders of Ireland', each unique dial has been crafted by Fabergé's Workmaster, André Martinez. Encased in rose gold, with rose gold crowns and upper and lower sapphire crystals, the timepieces contain a self-winding automatic movement and a precious and rare 22k gold oscillating weight, decorated in the Fabergé style. As functional as they are exquisite, the watches are 41mm in diameter and water- resistant to 30-metres. Each is numbered 1/1 to highlight the unique design, and finished with a brown alligator strap and rose gold buckle; the epitome of Swiss watchmaking.
---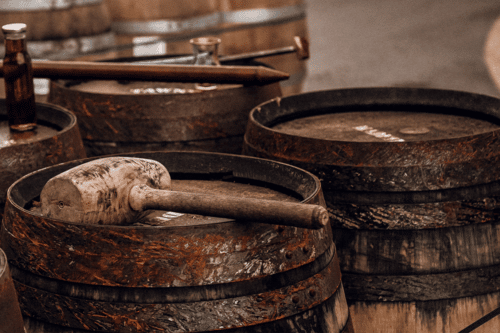 MATURATION
Matured in 200l American bourbon barrels for the first fill, The Emerald Isle was finished in rare 40l Pedro Ximenez sherry casks that bring unparalleled rich and powerful notes. Three decades of maturation have imbued the whiskey with an unrivalled and unforgettable intensity of flavour.
51.2% ABV
---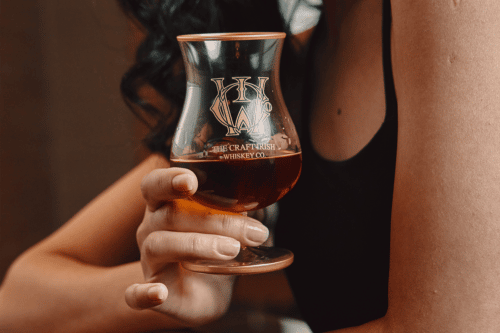 TASTING NOTES
Colour: Deep, rich treacle
Nose: Butter toffee and chocolate fudge are followed by a rich maple syrup. Hints of brine and tobacco come to the fore after time.
Palate: A powerful combination of old leather-bound books with a hint of tobacco smoke. Silky smooth, with some cherry drop notes interwoven with ripe banana and caramel. The back palate gives way to Christmas cake spices that flow flawlessly into the finish.
Finish: A wonderfully long and decadent finale with hints of creamy meringue and vanilla cigar smoke that slip into a lingering finish of spice and sweetened leather.
---


By Master Of Whiskey, Jay Bradley
The Emerald Isle is one of those magical stories that almost didn't happen. One that could have been unheard, untasted; a story lost in time. It was a day like any other; I was in the warehouse, tasting my casks. I do this regularly so I can track what each needs; whether it needs to be moved to another location, disgorged into a different type of barrel to add a specific layer of flavour, or is ready to be pulled. It's rare that a Whiskey Master will taste a cask that's absolutely perfect and doesn't require any further crafting.

But not this day. I tasted a small, 40l Pedro Ximénez, just half filled with liquid. It was the smallest barrel we had and it was perfect. We're talking off the chart, perfect. I had it pulled from the cask immediately. It's what we'd call a 'honey cask'; an ultra-rare, impeccable whiskey. It doesn't happen often but I was lost for words, and took a walk along the beach to gather my thoughts and plan out the next steps.

We'd been planning to release a whiskey in collaboration with Fabergé. It was to have a small egg pendant, but the moment I tasted this liquid, I knew it had to be more. We had to shoot for the stars. I knew this liquid had the potential to become the most expensive whiskey on earth; it's the rarest triple distilled single malt, and it tastes perfect so I knew we could auction it to raise a lot of money for charity. A small pendant was no longer enough for a whiskey of this calibre, so we started working with Fabergé on the world's first Celtic Egg to accompany the world's finest whiskey. 

A few years later, I was speaking with a friend who asked what I'd been doing on the day I tasted The Emerald Isle for that magical first time. I thought about it, and it struck me that I'd visited my father's grave for the first time. I'd raised a glass of The Devil's Keep as thanks for watching over me from afar and then gone down to taste the barrels and found The Emerald Isle. And the rest is history!






By Tiago Russo, Chief Design Officer
The Emerald Isle is an historic collaboration, the first of its kind and one that has changed the worlds of design and whiskey forever. As soon as Jay told me of the liquid he'd discovered, of its magical, breathtaking perfection, we knew that the packaging had to be of equal, once-in-a-lifetime, brilliance. The materials had to be the finest, applied with jewellery precision in intertwining gemstones, natural wood and gold, to bring forth a bespoke, unforgettable experience for each of the seven owners of this rarest of products.

For an entire year, I was consumed by The Emerald Isle. Every waking moment (and often in my dreams), I poured over the smallest details, until each was mastered and perfected to do justice to the oldest, rarest triple distilled Irish whiskey ever crafted. From the Fabergé egg – the world's first Celtic Egg – to the ultra-rare Cohiba Siglo Gran Reserva VI cigars, The Emerald Isle is a highly collectable set and its design had to honour, and equal, that extraordinary collection, displaying them like a fine masterpiece in a museum. 

The rich shades of polished walnut contrast with the gold detailing around the experience box, where the glass of the doors, surrounded by embedded emeralds, reveals the craftsmanship and detailing of the bottle from any distance. Just like a work of art, this is meant to be seen, to be appreciated, to be displayed, and the entire design works around that premise.

Against the notion of a merely luxurious packaging, the design of The Emerald Isle empowers the product, the collection, and merges art, display, functionality and the most experiential storytelling to date. Combining new technologies, light sensors, hidden cabinets and immersive beauty, it has transformed the luxury market like never before. Truly, a singular moment in design history. Winning a perfect score to take Platinum at the A'Design Awards 2022, was the fulfilment of a lifetime's ambition and an extraordinary recognition by esteemed judges of the thought, time and work that combine to create a design worthy of becoming the number one design in the world.




AWARDS


The Emerald Isle's exquisite beauty has drawn praise and admiration from judges across the world, including the Luxury Packaging Awards 2021 and the iLuxury Awards 2021. In 2022, it became the world's leading design when it was awarded a perfect score to take Platinum at the prestigious and influential A'Design Awards, the only spirit to have ever done so.
JOURNEY TO THE EMERALD ISLE
A unique and timeless celebration of the luxury, craftsmanship and sophistication of a rare Irish whiskey.
The innovative partnership forged between The Craft Irish Whiskey Co. and Fabergé brings together an exceptional and distinctive ultra-rare single malt with the heritage and mythology of the legendary artist-jeweller. These two brands share the same vision of creating timeless beauty and a lasting legacy, loyal to heritage but embracing of new methods.
THE EMERALD ISLE COLLECTION
The ultimate collection of ultra-rare icons, The Emerald Isle's walnut wood cabinet opens to reveal the treasures within. The world's first Fabergé Celtic Egg and a Fabergé watch are joined by a carafe of Irish spring water, two Finn glasses, pure obsidian whiskey stones and a 24k gold water pipette to elevate the experience beyond compare. A humidor concealed within the box houses two ultra-rare Cohiba Gran Reserva VI cigars while a gold-plated cigar cutter, a Tasting Log and a hip flask of The Emerald Isle's rare whiskey complete the experience of a lifetime.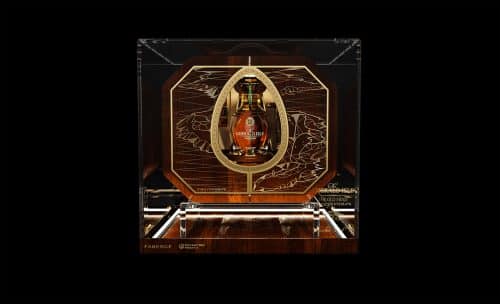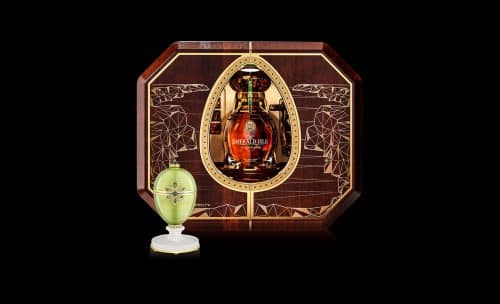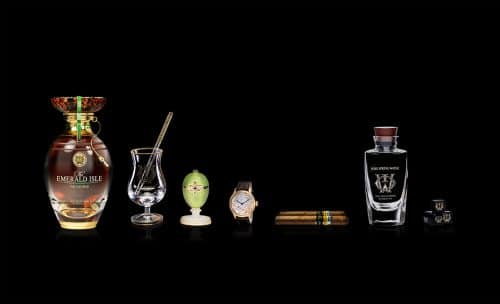 BE A PART OF OUR EXCLUSIVE CRAFT EXPERIENCE
FILL IN THE FORM BELOW AND A CRAFT DIRECTOR WILL BE IN TOUCH TO DISCUSS YOUR LIMITED EDITION ULTRA-RARE EXPERIENCE BOX OF THE EMERALD ISLE, IN PARTNERSHIP WITH FABERGÉ.
THE OLDEST AND RAREST TRIPLE DISTILLED IRISH SINGLE MALT IN EXISTENCE.