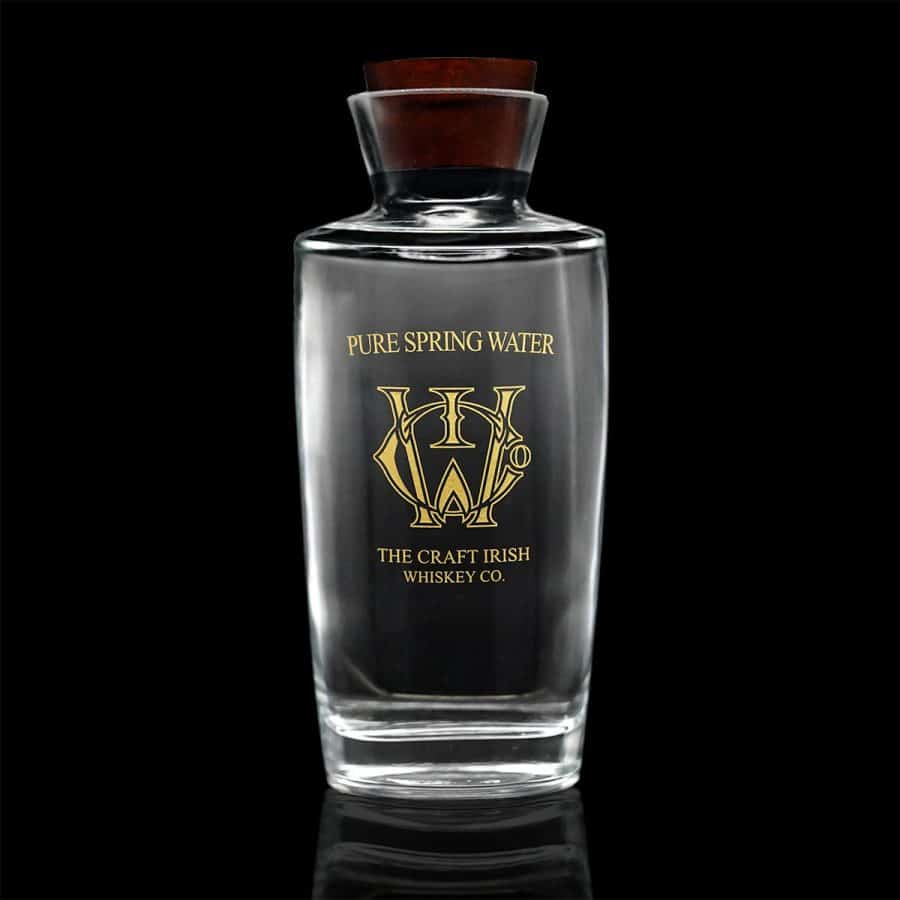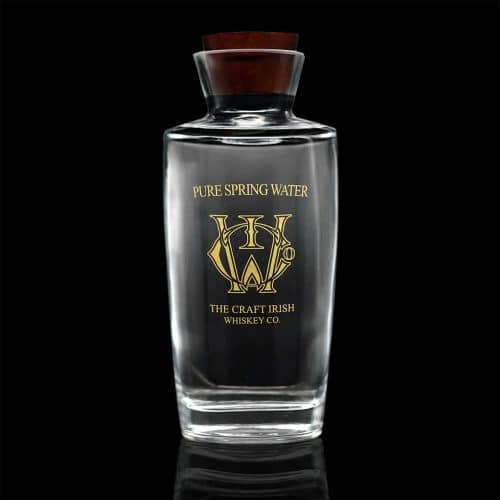 THE PERFECT PARTNER FOR A PERFECT WHISKEY
Designed to sit alongside a bottle of whiskey from The Craft Irish Whiskey Co., our Carafe is an elegant, refined vessel that shares the same inimitable style as our award-winning whiskeys.
Found in the experience boxes of The Devil's Keep, The Taoscán and the most expensive whiskey on earth, The Emerald Isle, the carafe offers the opulence and prestige of these whiskeys to a wider audience of whiskey aficionados.
Crafted from soda-lime glass, it ensures the water remains unadulterated and pure. The elongated, elliptical curvature of the Carafe permits a smooth, constant flow of the water when poured, avoiding splashes and allowing a more precise delivery of the perfect quantity of water.
The smoked oak lid with its gold inlay offers a sophisticatedly luxurious aesthetic, while concealing a rubberised cap that creates a vacuum in order to preserve the freshness of the water.
Ideal as a gift for the cask connoisseur, a Carafe from The Craft Irish Whiskey Co. is the perfect accompaniment to elevate their experience of the finest whiskey.
Coming Soon
Register Your Interest Now