The Emerald Isle Collectable Whiskey Set exhibiting The Craft Irish Whiskey Co.'s exclusive Celtic Fabergé Egg visits Belfast Whiskey Week
---
Journal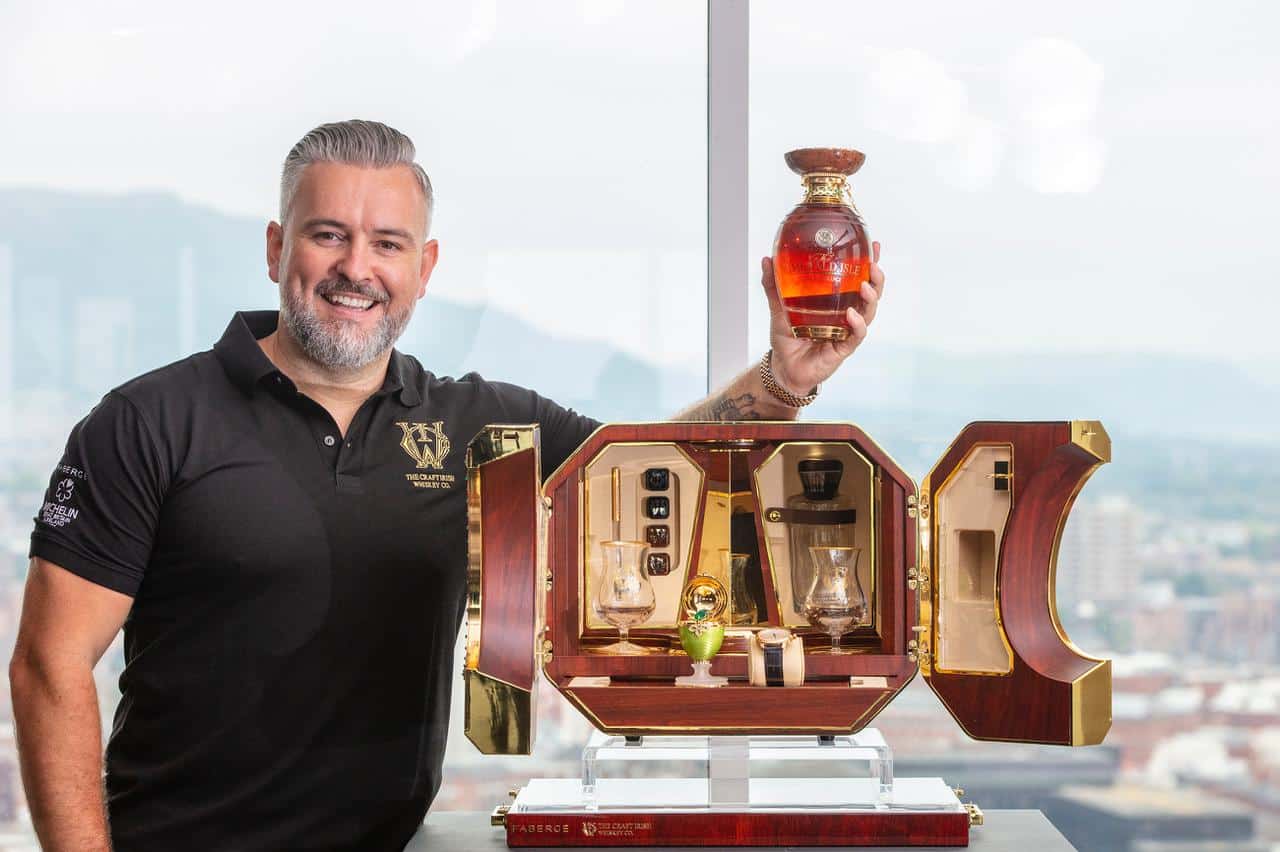 Jay Bradley and The Craft Irish Whiskey Co. topped off their appearance at Belfast Whiskey Week in spectacular style with a display of The Emerald Isle. Marking the first time the Fabergé Celtic Egg has been shown on Irish soil, it was a momentous occasion for all involved.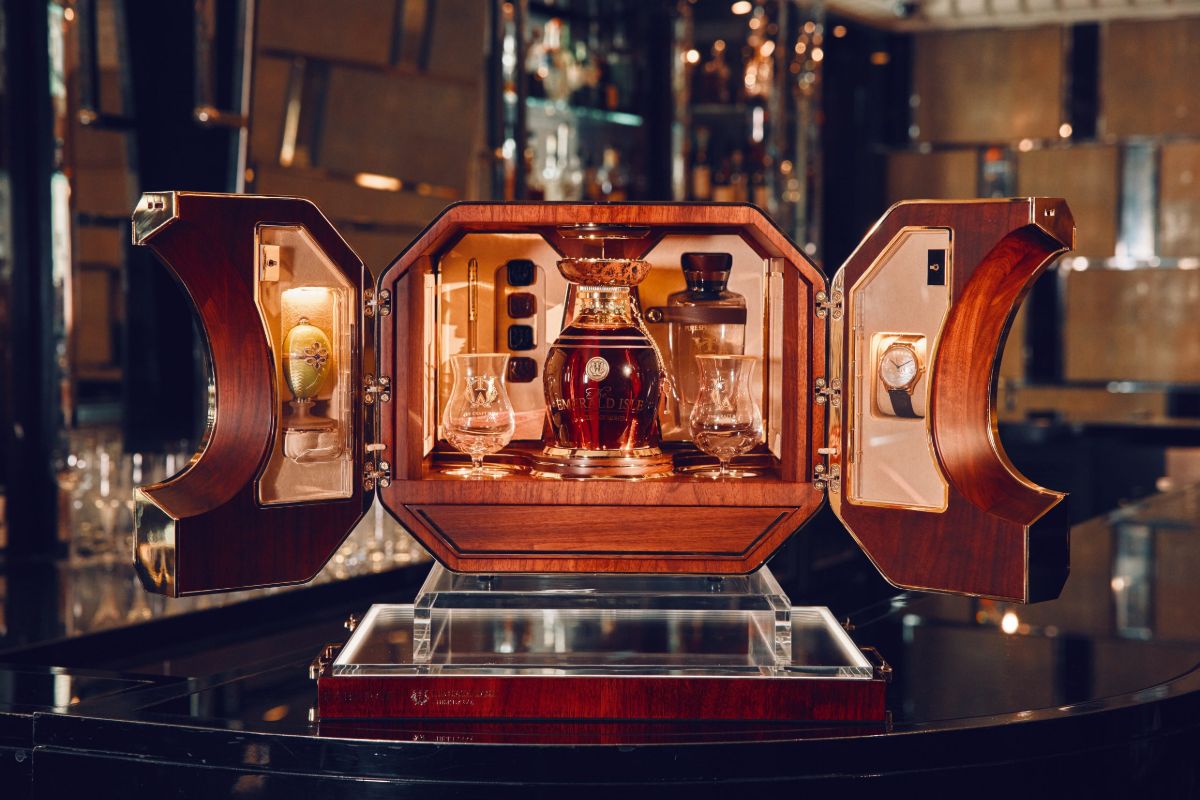 Set against a backdrop of the Belfast skyline, in the elegant surrounds of the Grand Central Hotel's Observatory, The Emerald Isle was a standout star. Paul Kane of Belfast Whiskey Week and others took this rare opportunity to pour over the collection – the 30-year old triple-distilled single malt, the gemstone detailing of the handcrafted box, and of course, the Fabergé Celtic Egg. A first-of-its-kind for Fabergé, it was an honour to finally bring the Celtic Egg home to Ireland.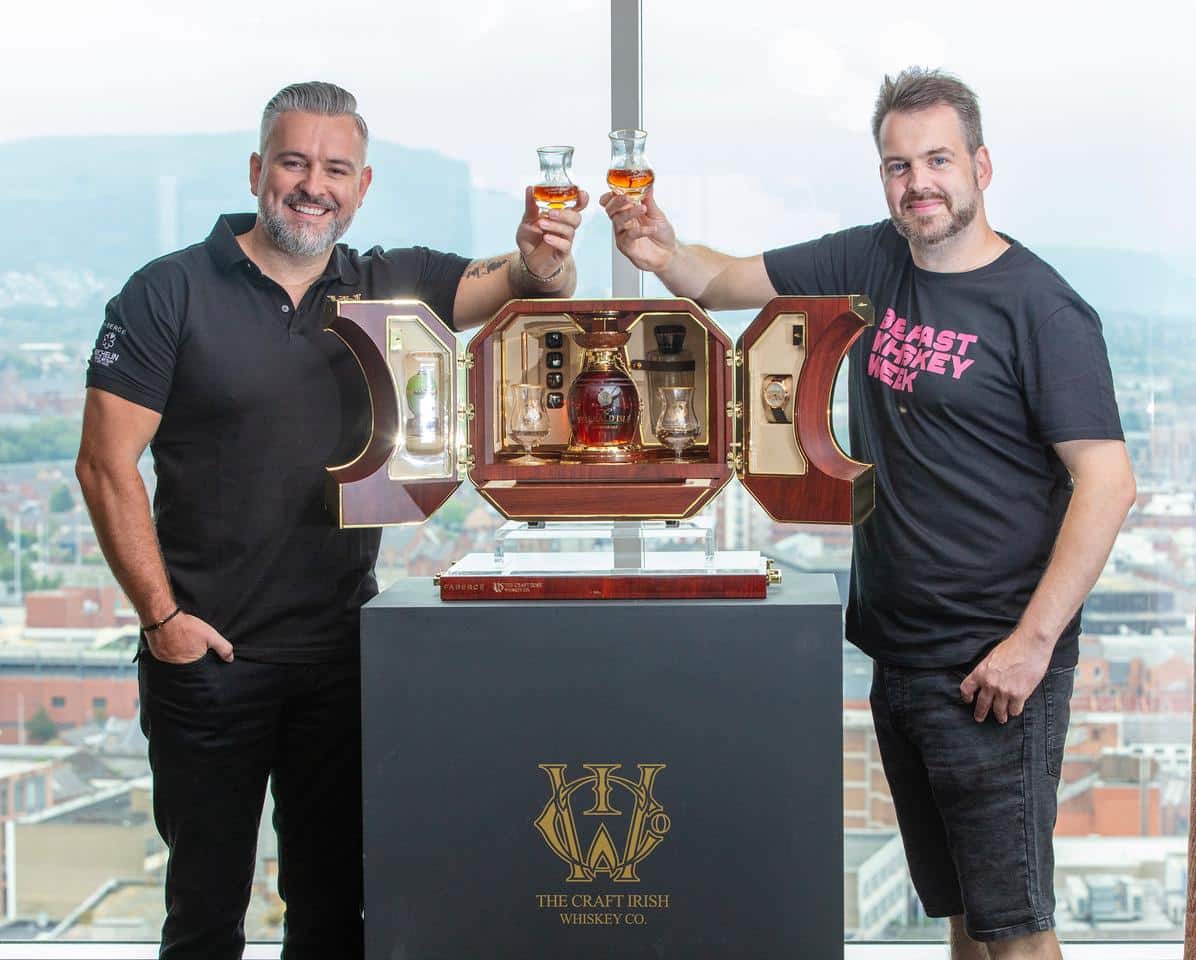 Love Belfast was equally thrilled with the opportunity to view the exceptional and ultra-luxurious detailing of The Emerald Isle up close.
Read More